What are the most important cryptocurrencies to invest in 2022? We introduce the best cryptocurrencies with a bright future. From Bitcoin and Ethereum to Dogecoin and Tether, thousands of different cryptocurrencies have been born, which is why finding the right investment option is now difficult. Also, make sure to share Asiasignal's premium account of trading view.
Cryptocurrencies to invest in 2022
In this article of Asiasignal, we introduce some of the most important cryptocurrencies to invest in 2022 and VIP indicator that you will need. Of course, at the beginning, we must say that it is not possible to introduce all promising cryptocurrencies. One reason is that there are currently about 9,000 cryptocurrencies listed on CoinMarketCap alone! Although many of these digital currencies have few fans and trading volume, some others have gained a lot of popularity due to their committed (albeit small) community.
Cryptocurrencies are a completely new asset class. They are not yet regulated and are known to have extreme, heavy and sudden fluctuations. Therefore, invest in them with caution. Don't just pay attention to the stories of people who got rich by investing in them, and keep an eye out for people who lost their fortunes along the way. Asiasignal has introduced a series of futuristic digital currencies only considering the potential of blockchain projects, and the current article does not mean recommending this group to invest in the following cryptocurrencies. So, act at your own risk.
Another reason is the constantly growing cryptocurrency space and new tokens are released almost every day. Although Bitcoin is the industry leader, analysts use different approaches to evaluate altcoins. For example, analysts rank cryptocurrencies using market cap analysis. In this article, we have also included this point of view, but apart from this feature, there are other features that make a digital currency attractive, which we will examine.
If you think that an important promising digital currency has been missed in this list, write your opinion in the comments section, stating the reason. We will be happy to complete this list with your help!
Bitcoin (BTC)
Bitcoin, created in 2009 by a person or persons with the pseudonym Satoshi Nakamoto, is the first cryptocurrency on the list of the best and most promising digital currencies to invest in in 2022. BTC introduced us to the incredible technology of blockchain, a technology that eventually became the platform for countless other projects. Although many cryptocurrencies have been born since the advent of Bitcoin, offering more features such as faster transaction speeds and lower fees, BTC remains number one!
Buying Bitcoin is no longer exclusive to individuals, but companies and investment institutions have also taken to it. It is not bad to know that according to the latest surveys, more than half of the BTC supply is now in the hands of these institutions. They hope for Bitcoin and see it as the best and most promising digital currency. Some institutions are even replacing their gold holdings to buy Bitcoin, seeing it as a better store of value. These looks at the world's first cryptocurrency give us hope.
Although hundreds of thousands of digital currencies have emerged to date, some with market caps of several tens of billions of dollars, Bitcoin still has the pulse of the market. Bitcoin's market dominance is over 40%, which means that over 40% of the total capital in circulation in the cryptocurrency market belongs to BTC. For this reason, Bitcoin is among the most important cryptocurrencies to invest in, in 2022.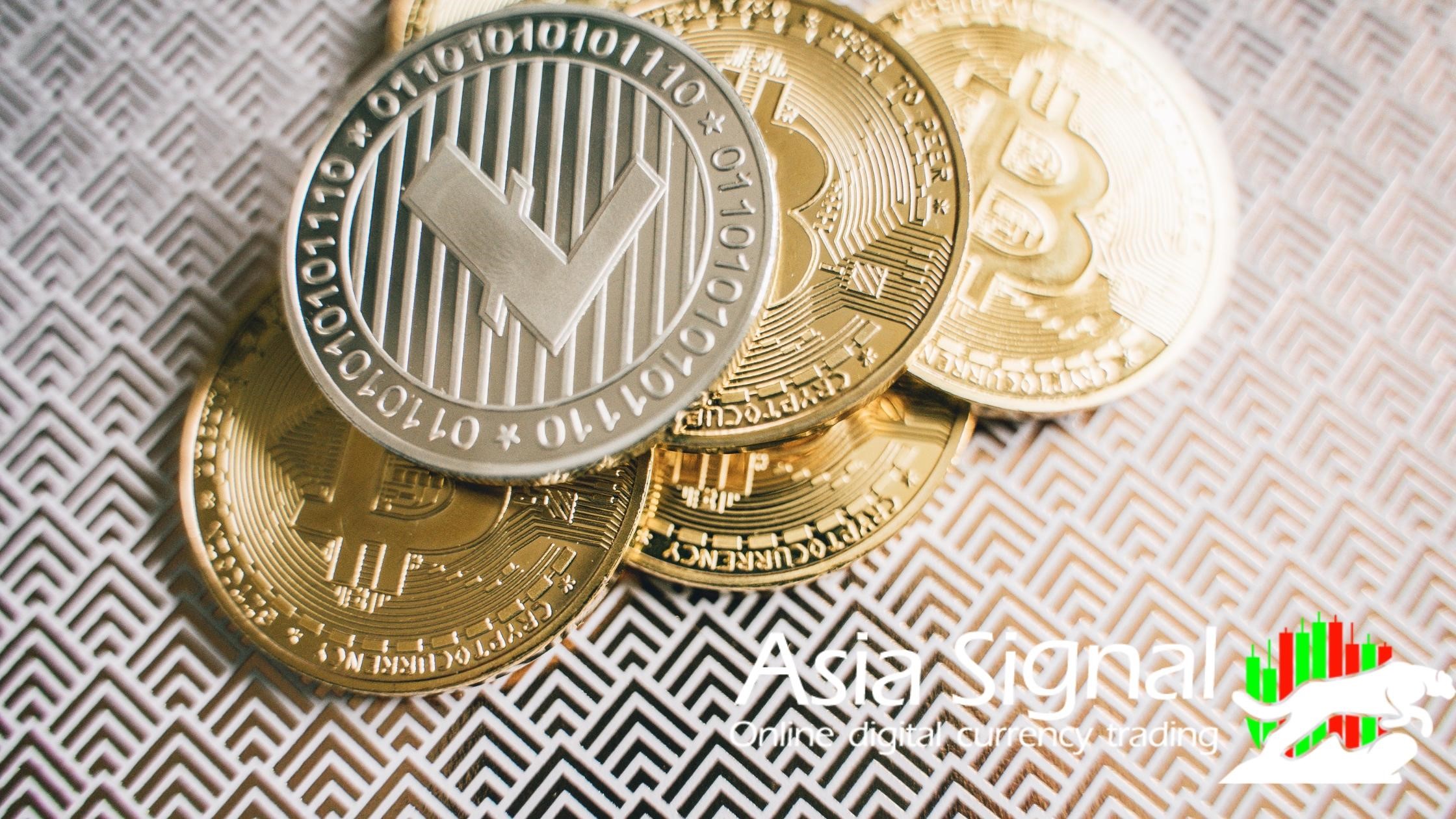 Cryptocurrency investment
BNB
BNB was originally a token based on the ERC20 standard on the Ethereum platform. But after the launch of Binance's exclusive blockchain, it became the exclusive coin of Binance China and Binance Smart China. Binance has defined several uses for it; Paying transaction fees in the main (centralized) and decentralized Binance exchange, paying transaction fees on Binance China (BEP2) and Binance Smart China (BEP20), making online purchases, for example, using Binance Card or Binance Pay, and several other applications. This has caused BNB to have the largest circulating capital among the five digital currencies.
On the Binance trading platform, if you don't have BNB, the exchange fee will be deducted from the same currency you are buying. Imagine you are buying a number of Ethereum in this exchange, but because of the deduction of fees, you end up receiving a decimal amount (for example, 0.998) of units! This will mess up your calculations a bit! But if you have some Binance Coins in your wallet, the fee will be deducted from your balance. Also, if you do your transactions with BNB instead of other cryptocurrencies, you will be subject to paying half of the usual fee.
Binance has a token burning program at the end of each season. In this process, some BNB is bought from the market by the exchange itself and is lost. The goal is to reduce the number of coins in circulation and increase the price of Binance Coin. These reasons have caused many people to hope to buy Binance Coin. We also consider it to be one of the best and most promising cryptocurrencies to invest in.
Cardano
Cardano is a proof-of-stake digital currency developed by cryptographers, mathematicians and engineers. This project was created by Charles Hoskinson, one of the five original co-founders of Ethereum. Mr Hoskinson left Ethereum and started the Cardano blockchain after disagreeing with other members of the support team about the direction of Ethereum. Cardano is the largest blockchain that uses a Proof of Stake (PoS) consensus mechanism.
Cardano aims to become the global financial platform by creating decentralized financial products similar to Ethereum, as well as providing solutions for cross-network interoperability, preventing voter fraud, and more. Because of these features, Cardano has even been called the "killer of Ethereum" and called it one of the best future digital currencies.
Bitcoin is the first generation, Ethereum is the second generation, and Cardano is the third generation of blockchain technology, so it is natural that it offers more features than them. Research and study is an inseparable part of the development process of Cardano, and this issue has caused it to quickly overtake its competitors. Cardano distinguishes itself by using mathematical principles in the consensus mechanism and using a unique multilayer architecture. These unique features have made ADA one of the best and most promising cryptocurrencies to invest in 2022, and the purchase of Cardano has a high volume of sales and purchases.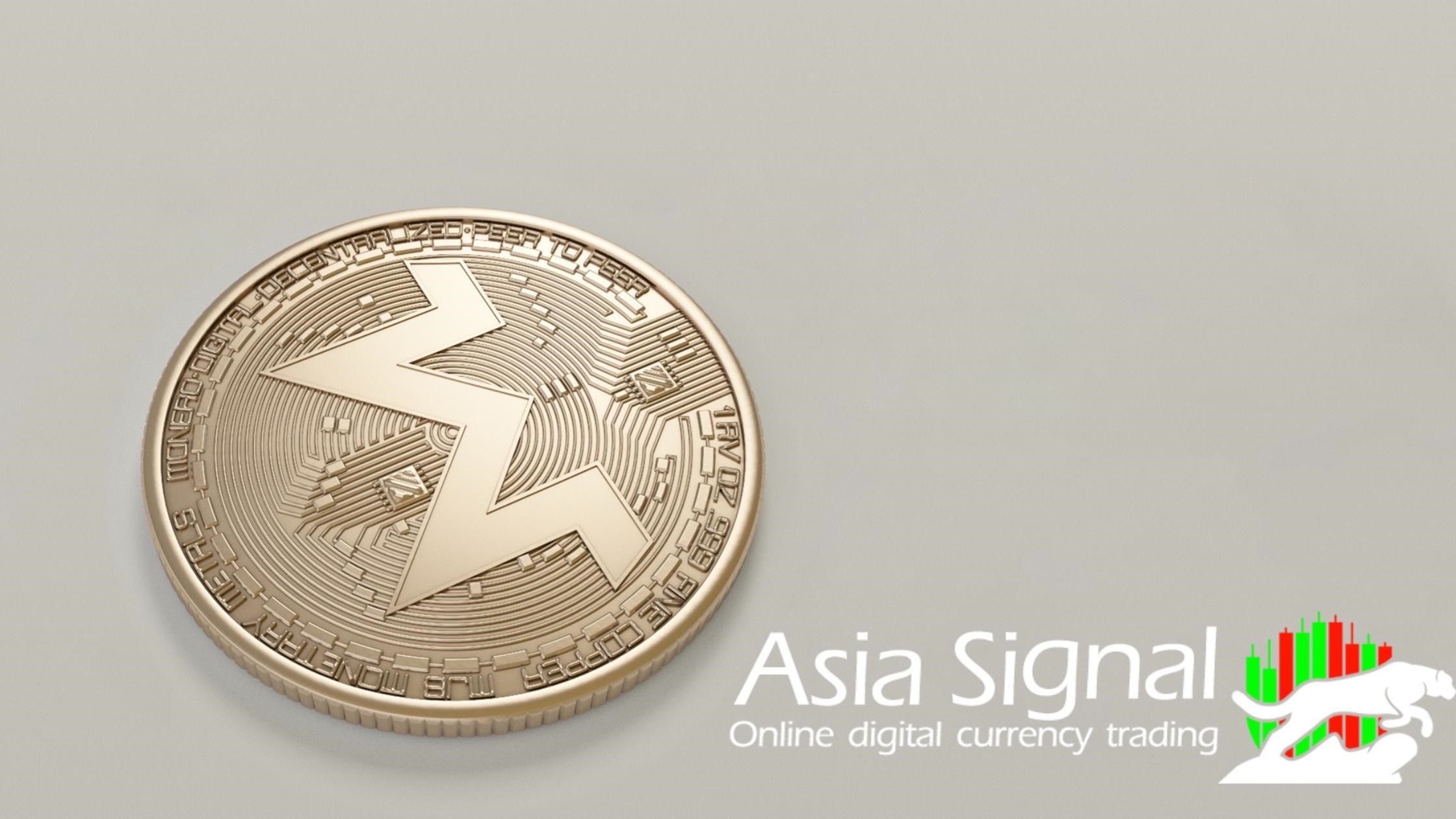 Invest In Cryptocurrency
Algorand
Algorand has a special focus on the decentralized financial world (DeFi) and is able to process transactions at a high speed. It aims to bring together all the features of scalability, affordability, extensibility and programmability of the design in a smart contract creation platform, features that are seen all together in a few projects.
As one of the best promising cryptocurrencies to invest in 2022 in the market, Algorand cryptocurrency is trying to solve the triple problem of blockchain (security, scalability and decentralization) by using a powerful and fast consensus protocol. The triple problem with all blockchain systems is that security, scalability, and decentralization cannot all be achieved, so that focusing on two diminishes the importance of the third.
But how is Algorand able to achieve high scalability and process a large number of transactions per second? The consensus protocol in this network is Pure Proof of Stake (PPoS) and is slightly different from the popular Proof of Stake (PoS) used in ecosystems such as Cardano. This algorithm is one of the derivatives of PoS, but the main idea of its development has been to improve Byzantine error tolerance, in addition to providing sufficient security, as well as providing high speed in the production and confirmation of Algorand purchase and sale transaction blocks.
Tezos
The Tezos blockchain network works like Ethereum in the context of smart contracts. Of course, it has an important difference with Ethereum. In fact, Tezos wants to have a more advanced infrastructure so that it can create an evolved hardfork over time without any risk. And this is a challenge that has existed since the inception of Ethereum and Bitcoin.
For example, we should mention the hacking of an Ethereum platform (DAO) in 2016, which dealt a bad blow despite the fact that the blockchain platform used in this incident was innocent. Eventually, the Ethereum Foundation was forced to implement a hard fork, which resulted in the birth of Ethereum Classic. In the first years of Ethereum's emergence as the best and most promising digital currency, this incident gave it a bad blow and braked its growth. But Tezos is immune from such incidents due to having a professional infrastructure and can fix the problem without a hard fork. Among the reasons why investors are interested in buying Tezos is this feature.
The network is managed by the holders of Tezos' exclusive digital currency, XTZ. Having it, you can express your opinion in polls and decisions about the future of the company's ecosystem.
The three important features of Tezos include being secure, scalable, and built to last, which is a well-accepted claim. Therefore, this currency is a future cryptocurrency. The developer of Tezos has carefully included all the useful and valuable items in the smart contract. According to the developer, Tezos' approach is forward-looking and will stay up-to-date long into the future, meaning it can implement the most up-to-date achievements in blockchain industry.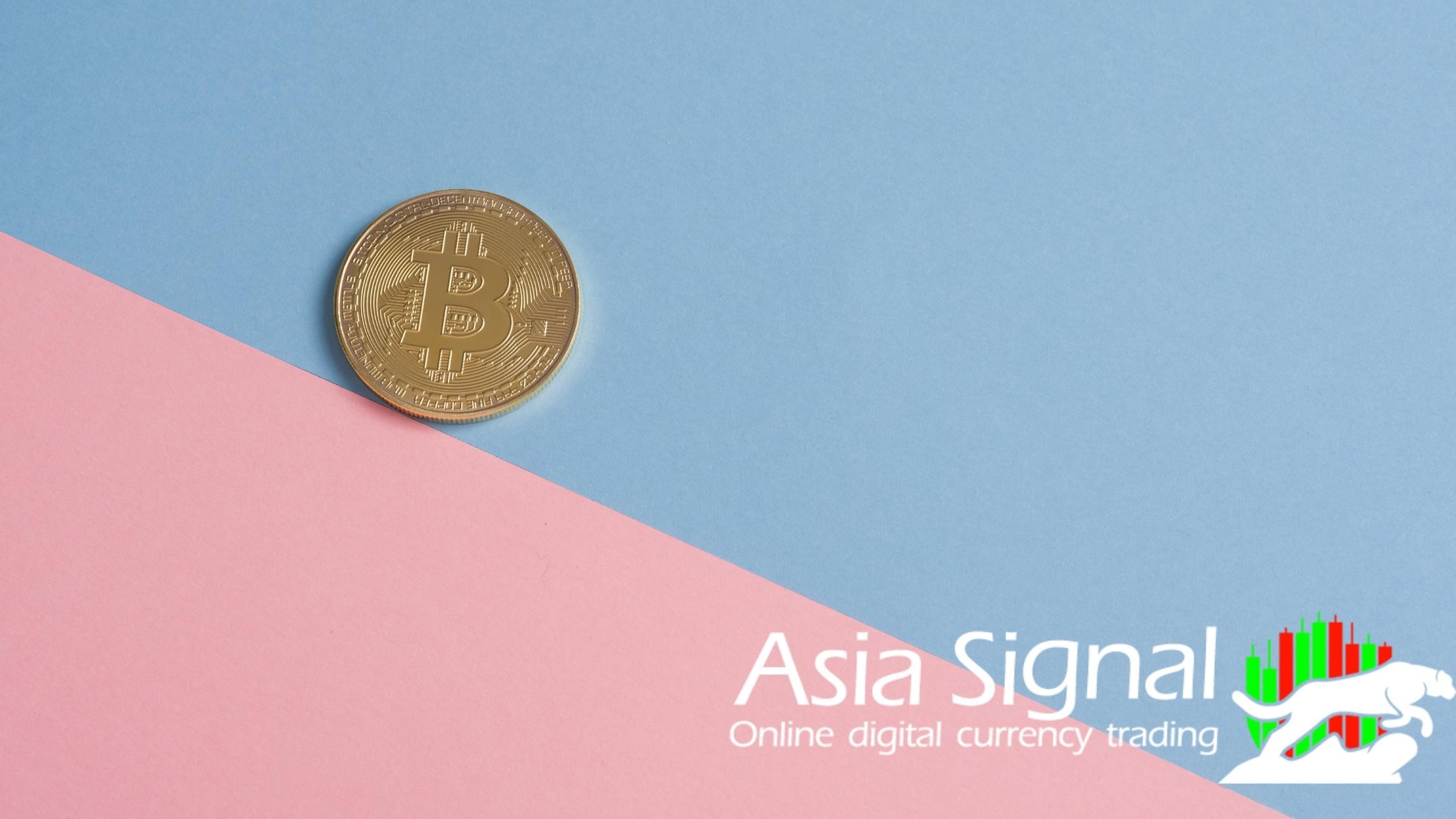 Top digital currencies for traders
Polkadot
As you probably know, different block chains are separate ecosystems and cannot communicate with each other directly. Fortunately, various projects have tried to solve this big problem and add new applications to digital currency projects by connecting block chains with each other.
The Polkadot project, whose local digital currency is often referred to as Dot, is one of these platforms that has been launched with the aim of creating a bridge between different block chains. For this reason, Polkadot, with a strong technical and development team, has been able to grow rapidly since 2020 and has now become one of the top projects in the world of digital currencies in less than 2 years. According to experts, this progress is expected to continue in 2022.
Maker
Maker digital currency is the main token of the decentralized self-governing organization (DAO) of the same name. Maker is basically a decentralized lending platform. Users in this platform lock Ethereum as the backing of a decentralized steelcoin called DAI. With this, they can borrow without KYC authentication or earn profit from their capital. Equal access to banking services such as loans for all people is an interesting idea.
UniSwap digital currency (UNI)
Next, we chose UniSwap in this article as a crypto to invest. The reason for this choice is the development of Ethereum, the continued development of UniSwap, such as the second layer protocols that reduce fees, and finally, the hotness of the DAO field are necessary and sufficient reasons. UniSwap is one of the biggest projects in the DAO field.
If we want to introduce a powerful governance token with a simple and understandable mechanism, the UNI token is the first choice of most experts and analysts. UniSwap is the third digital currency we choose. So, in short, the best reasons for choosing UniSwap; The biggest decentralized exchange is the heat of the DAO sector and Ethereum's possible improvements in fees. Choose Uniswap as one of cryptocurrencies to invest in in 2022.
Chiliz digital currency (CHZ)
Chiliz is a platform for offering fan tokens. This platform focused on sports (especially football). But on paper, it can make a token for any society. Members of a community (for example, a football team) can communicate with their team and even participate in decisions by having a token.
Big clubs such as Barcelona, Paris Saint-Germain and Juventus released their tokens on this platform, and continuously more teams and leagues enter the Chiliz ecosystem by releasing tokens. This platform has even gone to other sports, including the American Football League of the United States, or the NFL. It may seem very superficial; But many analysts consider the 2022 World Cup in Qatar as a good opportunity for Chiliz. Choosing Chiliz for investment is not unreasonable. In short, the top reasons for choosing Chiliz as the best cryptocurrencies to invest in 2022 for long-term is that the big target market is the rapid growth in the number of partners and the 2022 World Cup in Qatar.
Solana
Solana has presented itself as a younger and more efficient version of Cardano and Ethereum, which has caused its price to grow astronomically since its launch in April 2020.
Solana is now among the top 10 coins by market capitalization with a market cap of over $43.2 billion and an annual growth of over 2,300%.
This digital asset has attracted the serious attention of developers and institutional investors with its unique "Proof of History" credibility and excellent support for smart contracts, DeFi and non-proprietary tokens (NFT). Like its competitor Cardano, Solana is one of the digital currencies that we should be aware of.
Finally, we have to place Solana among the list of best cryptocurrencies to invest in 2022 with an annual dividend rate of about 6.6%. It is also interesting to know that Solana does not require a minimum number of coins for staking, and the asset locking period in this network is relatively short, only five days.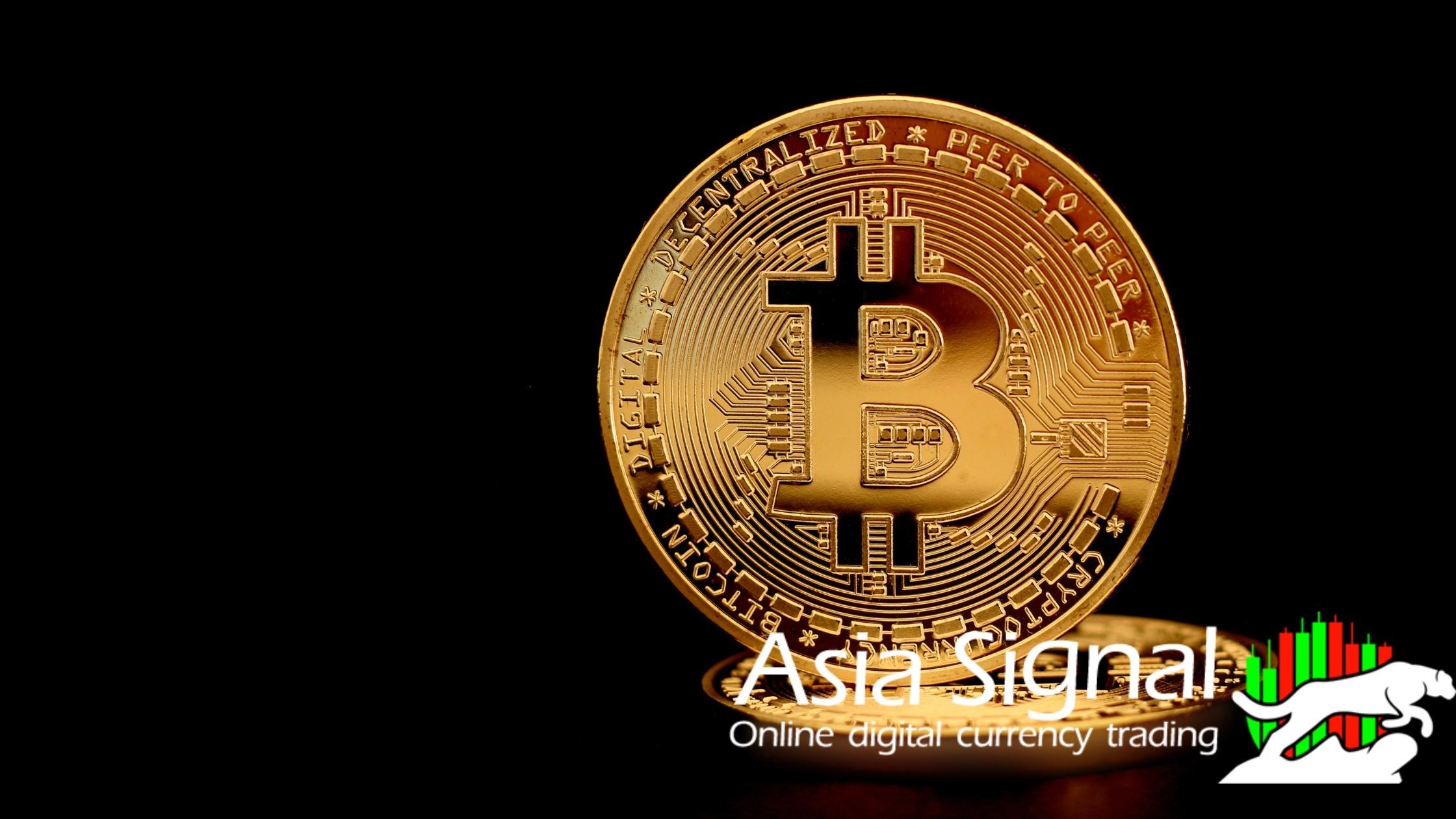 Best cryptocurrencies to invest in 2022
Investing in digital currency has a very good return
What drives us to invest is the profit from the investment we make. Like it or not, what makes our world go round is money, and at the very first stage when we are attracted to investing in cryptocurrencies in 2022 is money.
Although digital currencies are not new in the world of trading, the percentage of return and profit from investing in them is far higher than the stock markets and other investments.
This capability of digital currencies is due to their instability; This means that digital currencies can potentially earn you a very large amount of profit in a short period of time, but such an event is very rare in stable markets.
Of course, let's not forget that instability is a double-edged blade; This means that you may lose your property in the blink of an eye! An idea that shakes the soul of every investment. By knowing enough about the digital currency market and identifying digital currencies that perform well, you can always reduce the risk of your transactions.
Consider possible risks and let "Effective Strategy" and "Capital Management" be your beacon on the investment path. Succeeding in this market requires enough study and knowledge, which will be very exhausting in some cases!
Possibility of diversifying investments
Even if you are not a fan of cryptocurrency, just use this market to diversify your investment and color your portfolio. It is safe to say that digital currencies are one of the best options for diversifying investments.
Why diversifies investments? Diversification in the portfolio is one of the best and easiest ways to reduce trading risk. As the saying goes, when you put all your eggs in one basket, you might as well lose them all together.
Since the movement of digital currencies is different from other capital markets, such as bonds and stocks, investing in the world of digital currencies will be a smart way to strengthen your financial foundations, which will help you succeed in turbulent and dynamic markets.
Diverse market of cryptocurrencies for investment
Although at the first glance at the world of digital currencies, we see the brilliance of Bitcoin and no one denies the success and unquestionable stability of this currency, unfortunately, Bitcoin has caused our eyes to stay away from the very high diversity of digital currencies.
If you have decided to invest in digital currencies, the choices you have are very diverse, and you can choose your favorite examples from among thousands of Altcoins and form a diverse portfolio of digital currencies for yourself, which is lucky. Success and profitability are much higher in this case.
In all capital markets, the performance of some companies is stronger than other options. Digital currencies are no exception to this rule, and investing in some digital currencies may cause you heavy losses, while others with very good returns can potentially multiply your money.
According to cryptocurrency experts and experts, Ethereum, Ripple, Tezos, Tether, Monero and Bitcoin Cash are digital currencies that will face significant growth this year.
Among them, BTC / USD (Bitcoin / US Dollar), ETH / USD (Ethereum / US Dollar) and LTC / USD (Litecoin / US Dollar) are among the most popular cryptocurrencies to invest in 2022.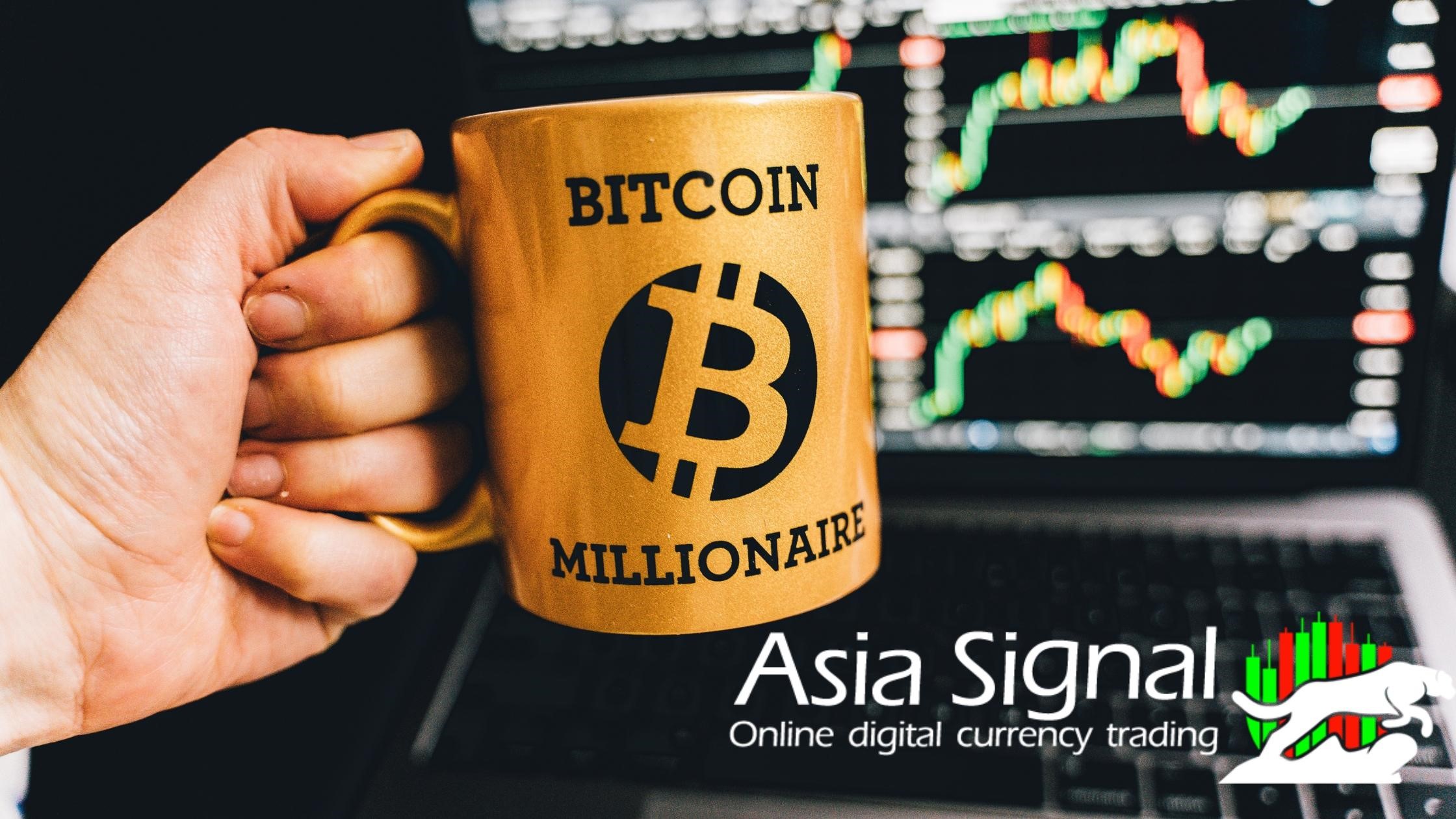 Common mistakes in investing
Common mistakes to avoid when investing in cryptocurrencies in 2022
You won't find a safe community to learn about cryptocurrency
Online forums can be very helpful when you run into a specific problem. It doesn't matter if you are struggling to use a digital currency exchange or have questions about the original value of Bitcoin or any other problem in this area,It is very important to have like-minded people by our side. Also, being a member of these forums can provide you with a constant stream of cryptocurrency sentiment to know the pulse of the industry. Asiasignal's VIP channel can be very helpful.
You follow scammers
Fraudsters in this section refer to people who advertise cheap bitcoins or digital currencies and get paid for this work.
We won't name any specific person here, but many influencers, bloggers and YouTubers are accused of doing this and promoting horrible and sometimes even scam projects for their own personal gain. Whether they are paid to do so or have other motives (have large amounts of that coin, or know the project owners, etc.) in the end, you are the one paying the price for blindly following their advice. By paying a reasonable price for Asiasignal's VIP indicator, you will get all the amazing info about signals.
You buy digital currencies at the peak of the price
I bet when Bitcoin was at $20,000 or $60,000, friends and family were asking you about cryptocurrencies. This is because people naturally tend to follow trends. In the meantime, people who entered this process earlier will benefit.
Don't buy cryptocurrencies at peak prices, especially when a coin is near its highest price (ATH). Why not buy Bitcoin when you can buy it below the peak? Sometimes buying expensive things may be the right decision, but most of the time it is wrong.
You do not withdraw your profits in cryptocurrencies
If you want your investment strategy to be profitable in the digital currency market, you must eventually sell and collect the profits.
Learn from other people's mistakes. At the end of 2017 during a big boom in the cryptocurrency market, many investors would have become rich if they had sold their cryptocurrency and cashed out their profits. On the other hand, many believed in theoretical gains, but held their cryptocurrencies to extremes during the bear market. And then they got stuck at a big loss and waited for the next bull to move. Remember, you won't make a profit until you sell and collect your profits. Be a member of Asiasignal's VIP indicator for getting the right signals to know all the needed signals to invest in cryptocurrency in 2022.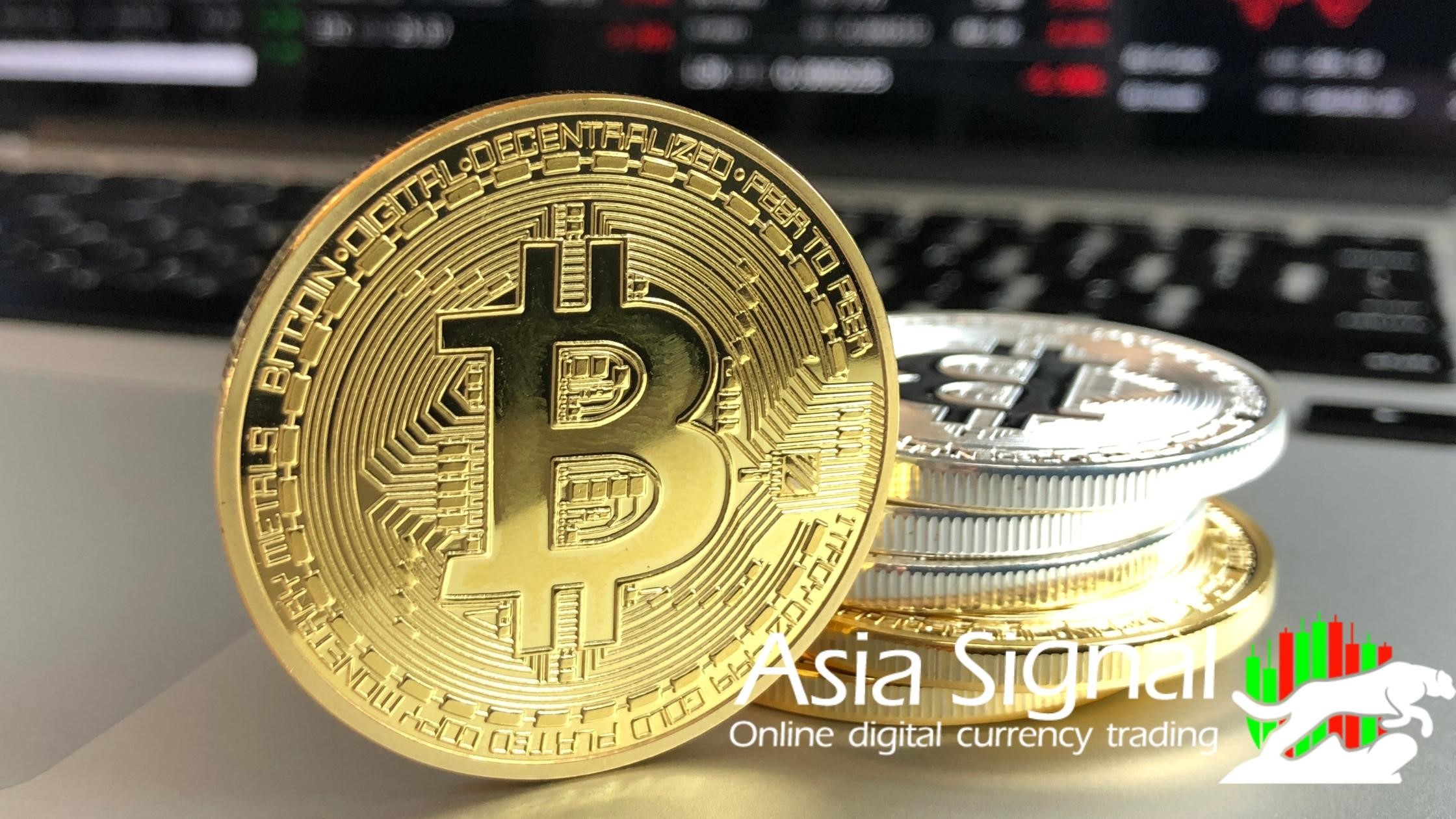 Crypto investing
Conclusion
The primary focus of cryptocurrency investing is to generate income from passive assets that may remain inactive for years if not entered into the equity cycle. In the article you read, we tried to take a look at 8 of the top digital currencies that can be a source of passive income. In addition to the amount of annual profit and terms of shares, the credibility and position of these coins in the market also played an important role in listing them in this article.
In fact, when choosing the best cryptocurrencies to invest in 2022, instead of looking for the best annual returns, it is better to consider the profit potential of holding the coin long-term. If you're looking at your asset from a HODLing perspective, you'd probably prefer high-value, well-established, and well-established coins over cryptocurrencies with double-digit returns but with dubious history and backing.
Also, having all the information about signals in your pocket is very important. Buy and have all the signals with Asiasignal's VIP channel. Asiasignal's VIP indicator is the best feature for all crypto investors and also newcomers to the awesome cryptocurrency world.