Nowadays, e-commerce has played a big role in creating business opportunities and social networks. We prefer to shop online instead of in-store, to the extent that traditional businesses have changed the way they sell. Many people are still not familiar with the types of e-commerce models, and we will get to know e-commerce and especially social commerce in the rest of this article.
What is social business?
You are probably familiar with the term e-commerce, but in the case of social commerce, we must refer to purchases and sales that take place through social networks. This has led to a new process in business where the buyer can complete all the steps of his purchase alone, without leaving their favorite applications.
Experts agree that social commerce has captured a significant portion of advertising profits, and this profit is likely to increase. The profit obtained from advertising in social commerce is significant, and according to the forecast, this amount will reach such a level in the next three years that it will account for 80% of the world's sales.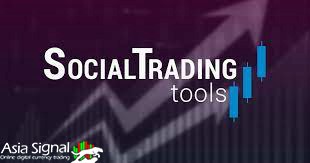 For example, in 2020, Instagram, Pinterest, and Facebook provided tools based on social business models so that sellers could sell better with their help. These tools provide new features for sellers to showcase their products through in-app advertising.
What is the difference between online business and social business?
The process of buying and selling goods or services online is called online business. Although it is a good online shopping model, it is not considered the best. Mobile phones consume more than half of the world's internet traffic, and most internet purchases are made through these wonderful devices. Everyday purchases are made much easier through a small screen and this is where social commerce can play its role.
With the help of special social business models, we can direct and manage the processes that lead to a successful purchase.
The best social trading platforms
So far, three social networks Facebook, Instagram and Pinterest have introduced features for social business. All three social networks, namely Pinterest, Instagram and Facebook, have introduced facilities for social business, and even YouTube and Tik Tok have added the purchase option to their previous facilities. There are even whispers about Twitter. In the continuation of this article, we are going to learn more about these facilities:
Facebook social network
Facebook has created unique social business features such as free stores and business profiles, making us face fewer barriers. In the tab version of Facebook Shop, unlike the mobile version, products are displayed to the user according to the user's interests, and natural and organic brands are discovered. By finding the products they need, customers can easily buy through Facebook or the seller's website. In addition, sellers also have good means of communication like Facebook Messenger to interact with customers. They help every customer ask their questions about the purchase process or are responsive if they need support.
Instagram social network
Shopping on Instagram is directly connected to the store that the site has set up on Facebook. To set up a store on Instagram, users must connect their business account on Instagram to their business account on Facebook. As soon as the accounts are connected and this step is completed, users can publish the current product catalog or create a new catalog.
Brands attract the attention of their audience through stories and posts that have direct links to product pages. Like Facebook, Instagram has made it possible to complete all the purchase steps in its application, and the option to buy from the site is also available to the audience.
Pinterest social network
One of the tools that indirectly help social transactions are product pins that help shoppers complete their purchase by navigating to the product page. These posts are shoppable, not much different from regular pins, but they have sections for product options. (For example, price or availability)
The interesting thing about Pinterest is that 89% of the users of this social network are actively looking for a creative and inspiring purchase, and product pins on Pinterest show Products are ready for serious buyers.
The Snapchat social network is being tested
The brand profile feature was launched on Snapchat in July 2020. These profiles, which help users search and purchase products through the app, are created by the Shopify platform.
4 main benefits of social trading models
You will be in front of more potential customers
Traditional brand loyalty is changing as more people shop online. Of the three-quarters of American shoppers whose shopping habits have shifted to online shopping, 40% have changed their shopping habits and brands in a way that suits them better. More than half of purchases on social networks are related to new brands that customers have never known before. This is creating an opportunity for you to earn money through your social media profile page.
Every brand has only one chance to prove itself with its profile. When it comes to brand credibility, the shopping experience is just as important as the product itself. Social trading features that make the first purchase simple, win the customer experience from that purchase, and people love to repeat that simple purchase.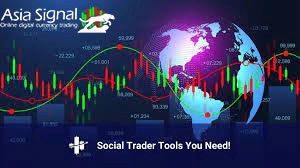 Convert visitors to diverse customers with social business models
Social business models help you get a lot of visitors from anywhere. Especially since the use of these social networks is expanding day by day. Even the users themselves have admitted that they use different social networks much more than in previous years and it is predicted that this expansion will continue for the next three years.
Sometimes you need to spend a lot of time interacting with some customers, and social networks are no exception to this challenge. The nature of social commerce with its features and possibilities allows your customers to be guided to your informed content in the next steps. By removing these steps in the buying process, it reduces the amount of interruption and decrease in income in the sales funnel.
Increase feedback and recommendations on social media
If you're new to online sales, social media accounts are the best place to build social testimonials. Buyers cannot see and touch the product closely while shopping online. Feedback is a key way to help make an informed purchasing decision.
Managing the customer journey on social media creates a positive feedback loop that ultimately impacts your brand. Your social network content attracts new followers who can enter the sales funnel, but social media and social trading models give them the opportunity to buy and comment directly. As your relationship with the customer increases, social network algorithms do their work and show your content to potential customers.
Collecting useful information from customers' social network habits
One of the features of social trading is that it gives you direct access to your customers' profiles. You can use the page analysis information and the data provided by various social networks about user behavior and make a greater impact on your target audience.
Space social network for buying new generation and past generation
The use of social networks has spread not only among the younger generation and people aged 18-34, but among all people. The advantage of using social media for younger people is that they spend a large part of their time on social networks and they are much more likely to make online purchases this way. As for the older generations, although many have become familiar with the ins and outs of working with smart phones, many still have problems in online shopping from sites. The simple method of buying from the social network makes it easier for this group and encourages them to buy more.
Methods of increasing sales in social networks
Know your audience
Plan the social media strategy according to the target audience in the social network to establish the most connection with the audience. Choose products and messages based on this audience and do not use site content for this space.
Social media analytics tools can help you understand your audience's interests as you grow. These tools, along with post performance data, can help you with listing and positioning your products.
Connect with your audience
To create the best social trading experience, you need to pay attention to the "social" part social trading isn't about creating a catalog and then letting go. You must ask your audience questions, provide them with value and attractive content, be humane and accurate, and in general establish a close and close relationship with them. Using chat bots can help people in the buying process.
Listen to the audience
By using social trading models, you have the least distance with the audience, so use this opportunity. Carefully consider comments and monitor page shares. Offer the customer the necessary service at the right time.
Schedule content for social commerce
Once you list your products, schedule promotional posts to drive more traffic to your new store on social media. This is a great way to provide additional information about the products.
Find out which solution is more effective
As soon as you enter the world of social trading and social trading models, the best thing to do is to measure and analyze as much as possible. With the help of this data measurement and analysis, you can understand which solution is the most effective, and in this way you can repeat your success and plan your strategy in the best way. Also, this work will provide you with new situations that you may not have noticed before.
Monitor social media analytics closely to manage performance. Don't forget to go beyond sales and analyze messages. Examining messages helps you understand how people feel about your brand, and you can also understand their needs.
Price the goods correctly
Social trading creates an excellent situation for different types of products, including clothes, dolls, animal accessories, pottery, etc., and selling them, but usually luxury goods are not successful in this context. Since it is not possible to see the product up close in online shopping, many prefer not to take risks and buy the product for which they are going to pay a lot of money in person.
History of Social Business
The term social trading was first coined by Yahoo! It was used in November 2005. This term describes a set of collaborative shopping tools such as a shared curated list, user ratings, and shared user-generated content about an online product.
Later, David Beisel to display user-generated advertising content on e-commerce sites, and Steve Rubel to include subscription online shopping tools that allowed shoppers to get advice from trusted people and then find and buy the goods and services they needed. Was developed.
In February 2007, Facebook took the first practical step and created a feature where people could buy gifts for their friends. Facebook's experiments continued in these years until finally, in the summer of 2018, Facebook launched its online marketplace, which was considered a competitor to Amazon, Etsy, and Google Shopping.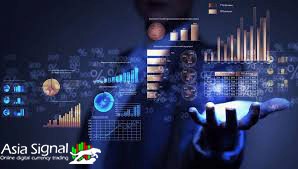 Elements of social commerce
Contrast: When a store gives someone something for free, the person feels obligated to repay the favor, either by buying from the store or by recommending the store to others.
Community: When a group of people follow the same values, beliefs and interests, they form a community. This community follows similar trends and recommends a new idea or product to each other.
Social proof: In order to get positive feedback, online stores need to prove that people buy and like their products. By encouraging people to comment and show feedback, potential customers get the information they want and become actual buyers.
Liking: People trust based on the recommendation of others. If a particular product has many likes, the customer will feel more confident and make the purchase easily.
Short about social business
Buying and selling goods and services directly from various social networks is called social business. These models prevent factors that lead to lost purchases.
Three social networks Facebook, Instagram and Pinterest have introduced features for social commerce.
Being in front of more potential customers, increasing feedback and recommendations in social media and gathering useful information from customers' social network habits are among the benefits of social business.
With the help of social business models, we can know the audience, listen to them to find an effective solution, and finally increase the probability of online shopping. The term social business was first coined by Yahoo, It was used in November 2005.