The BNB cryptocurrency issued by the Binance exchange trades under the ticker symbol BNB and is known as Binance Coin. With a volume of $7.6 billion as of Q2 2022, Binance Exchange is the biggest cryptocurrency exchange in the world.
Know about BNB Crypto
The Binance chain's native token, Binance coin was initially a version of the Ethereum blockchain's ERC 20 standard. It had a strict cap of 200 million BNB tokens when it was released during an initial coin offering (ICO) in July 2017. Through the ICO process, it distributed 10%, or 20 million BNB tokens, to angel investors, 40%, or 80 million tokens, to the founding team, and the remaining 50%, or 100 million tokens, to the various participants.
Nearly half of the money raised during the ICO process was allocated for Binance branding and marketing, while the remaining one-third was utilized to develop the Binance platform and make the required improvements to the Binance ecosystem.
The native currency of Binance's blockchain, the Binance chain, BNB crypto was once reliant on the Ethereum network but is now independent of it.
BNB was the fifth-largest cryptocurrency by market capitalization as of May 28, 2022, falling short of Bitcoin, Ethereum, USD Tether, and USD Coin. It is worth mentioning that you can trade them by VIP crypto signal telegram to make more money.
Although 100 million Binance tokens were first made available during the ICO, there are now fewer of them available overall. Each quarter, Binance spends one-fifth of its earnings to repurchase and "burn," or permanently destroy, the Binance coins it has in reserve.
Binance has carried out these burning activities. On April 15, 2021, Binance burned 1,099,888 BNB in total, amounting to $595,314,380 in USD worth of tokens. This was the most recent BNB burn. It is the highest quarterly BNB burn Binance has ever experienced in terms of money. BNB is now available in a total supply of 169,432,937 as opposed to 170,532,825 before.
In 2017, Binance was developed as a utility token for lower trading commissions. But since then, a variety of applications on different platforms have been added to its list of uses. Binance.com, Binance DEX, and Binance Chain, it is used to pay transaction fees.
It can also be used to make purchases (at locations like Crypto.com, Monetha, and HTC); to reserve lodging (at locations like TravelbyBit, Trip.io, and Travala.com); and for other purposes. to purchase internet services (BitTorrent, Canva, Storm), for amusement (virtual gifts, card packs, lottery), or even for financial gain (take out a loan at ETHLend or make investments at Moeda).
ICO
Some ICOs that are listed through Binance's Launchpad program can be purchased using Binance tokens. The Binance exchange lists new cryptocurrencies, and it serves as a convenient trading platform for several well-known and emerging virtual tokens.
Other partnerships' backing for the cryptocurrency token has aided in the currency's adoption. It includes a relationship with Uplive, the top live video streaming service in Asia, which offers virtual gifts to Uplive's 20 million users in exchange for BNB Crypto tokens.
The platform, smartphone app, and VISA debit card of Monaco, a forerunner in cryptocurrencies and payments, all support Binance Coin.
As of June 24, 2021, the Binance Smart Chain was processing up to 3.7 million daily transactions, which is quadruple what Ethereum has processed daily, but is down from the previous peak of nearly 12 million daily transactions set on May 14, 2021.
A cryptocurrency called BNB Coin is primarily used to cover transaction and trading fees on the Binance market.
Binance Coin can be used in a variety of ways other than on the Binance exchange, such as:
Make payments with a credit card.
Payment for travel expenses (on select websites)
acquire virtual gifts
Organize payments
Making investments
Transfer and loan money
Give to a good cause.
Any quantity of coins or tokens that are so little they are frequently ignored is referred to as "dust" in the cryptocurrency world. They are essentially minuscule leftovers from trades. Trades can be converted from dust to BNB on Binance.
The location where BNB is bought and sold is referred to as the BNB market. On the secondary market, most BNB purchases are made. BNB can be purchased and sold by traders on Binance.com and other cryptocurrency exchanges.
In the US, Binance is not prohibited. However, according to a May 13, 2021, Bloomberg report, the Internal Revenue Service and Justice Department are looking into Binance Holdings. According to the article, tax and laundering investigators have reportedly questioned people who know Binance's operations.
BNB too...
According to Binance spokeswoman Jessica Jung, "We take our legal obligations very seriously and cooperate with authorities and law enforcement collaboratively." "We have put a lot of effort into developing a strong compliance program that includes anti-money laundering concepts and technologies used by financial institutions to detect and resolve suspicious activity," the company claims. Incorporated in the Cayman Islands is Binance.
The digital currency known as Binance Coin is issued by the Binance exchange and trades under the symbol BNB. The total supply of this coin, which uses the Ethereum network and standard ERC 20 tokens, is 200 million BNB crypto tokens. The Binance currency is anticipated to improve the environment and efficiency of the Binance exchange. It supports a variety of services like trading fees, exchange fees, listing costs, and any other Binance exchange fees. Numerous partnerships have backed the Binance coins, assisting in the expansion of their use.
Investing in certain ICOs that are listed through Binance's launchpad program is possible using the Binance coins. The Binance exchange will publish new cryptocurrencies, and the use of Binance Coins will provide a frictionless marketplace for trading a range of virtual tokens. The decentralized Binance exchange's main currency will eventually be Binance. The VISA debit card from Monaco, a cutting-edge platform for cryptocurrency and payments, as well as the platform and mobile app, all support Binance Coin.
The blockchain and cryptocurrency industries are home to a wide range of initiatives and resources with various objectives. It is typical to encounter initiatives designed to address comparable needs.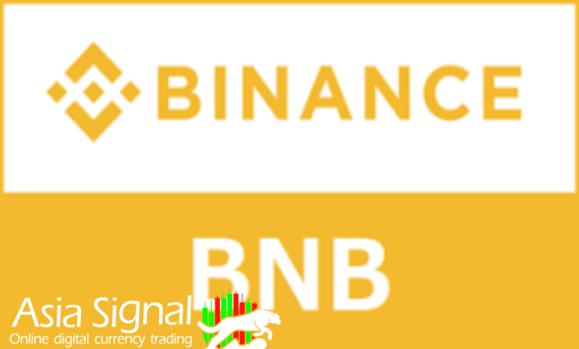 There are many cryptocurrency exchanges, for instance. Although the design and features of each exchange may differ, they all strive to provide a venue for crypto traders to exchange their assets in a more general sense. A cryptocurrency exchange may occasionally have a proprietary asset that is utilized for specific functions on a related exchange, such as fee reductions on the trading platform. These coins can be traded by crypto signal, too, and some signal providers introduce you to more reliable signals called crypto VIP signal.
What is Binance Coin?
One such cryptocurrency exchange asset is Binance Coin (BNB) from the Binance exchange. A Binance Coin: What Is It? BNB crypto was first a product sold in Binance's initial coin offering (ICO), then after the exchange started, it became a mechanism for customers to pay lower trading costs on the platform.
Since then, BNB has continued to play a part in Binance's expanding ecosystem, which now includes more than just a digital asset exchange.
Without discussing the history of the Binance exchange, it would be challenging to recount the history of the Binance Coin. With an ICO, Binance Coin was introduced in July 2017. As part of the ICO, BNB tokens were distributed to several individuals, including angel investors and the Binance founding team.
Here is a concise summary of the initial BNB token distribution process:
All 100 million BNB tokens that were offered for public purchase during the ICO were bought and sold for 15 cents apiece. Through this ICO, Binance was able to raise a total of $15 million in Bitcoin (BTC) and Ethereum (ETH).
15% was set aside as a reserve in case of emergencies or extraordinary circumstances. Of the $15 million raised, 35% was used to upgrade the Binance platform and exchange system, and 50% was spent on branding, marketing, and training new innovators.
BNB was once an ERC-20 token created on the Ethereum blockchain during its ICO. A few days after the conclusion of its ICO in the middle of 2017, Binance launched its cryptocurrency exchange platform.
In 2019, Binance unveiled Binance Chain (BC), its native blockchain. BNB crypto, the blockchain's native coin, arrived with BC. Through a token swap in 2019, users received the new BNB coin in return for their BNB ERC-20 tokens.
The value of BNB fluctuates as it is used and traded, just like other digital assets available on the market. BNB can be held by users in suitable wallets off of cryptocurrency exchanges and sent directly to others for payments or other purposes.
How to purchase?
Additionally, how does one purchase Binance Coin? BNB can be purchased through a variety of channels, such as Binance's cryptocurrency exchange. But as usual, make careful to look into and follow any relevant territorial laws.
Technically speaking, the Binance layer-1 blockchain is combined to create the BNB Chain (previously the Binance Smart Chain and the Binance Chain).
Binance's decentralized exchange (DEX), Binance DEX, was built on the newly formed BNB chain, which was designed by Binance for the blockchain's best performance when it comes to trading on-chain. Additionally, BNB chain transactions are powered by the "Build and Build"-themed blockchain gas token (previously known as Binance Coin).
The BNB beacon chain and BNB Smart Chain make up the BNB chain. The former is concentrated on the governance of the BNB Chain, which enables BNB crypto holders to take part in staking and voting. The latter is a consensus layer that is compatible with the Ethereum Virtual Machine and contains hubs for many chains.
Each quarter, Binance uses a portion of its earnings to buy back and burn Binance Coins, effectively eradicating them. Since 2017, Binance has consistently carried out quarterly burns.
Every three months, Binance will burn BNB coins until it has acquired and destroyed 100 million BNB coins, or half of its initial maximum supply. The procedure reduces the supply of Binance Coin and alters its rarity, which may have an impact on the asset's value.
Additionally, Binance has a program known as the BNB Pioneer Burn Program that assesses situations where BNB holders unintentionally lost BNB and by reducing the cost from the subsequent BNB burn.
The adoption of Binance Coin is consistent with Binance's expansion. The asset was initially developed as a means of raising capital for the Binance exchange. Following its 2017 inception, Binance quickly acquired substantial interest as a cryptocurrency exchange. Under the Binance moniker, Binance evolved from a trading platform to more of an ecosystem.
Binance has introduced a DEX, two blockchains, peer-to-peer (P2P) crypto trading, a crypto borrowing option, and more over the years. BNB's development has kept pace with Binance's growth.
Why BNB?
The Binance Exchange accepts BNB crypto as payment for transactions. The BNB token has traditionally been used to offset fees on the Binance cryptocurrency exchange, by holding BNB and paying platform fees in BNB, exchange users incur cheaper fees. The option to receive a 25% discount on trading fees when paying with BNB will be available on Binance until July 13, 2022, at 11:59:59 pm UTC. BNB has also started to appear in other Binance goods.
Additionally, businesses can take BNB as payment, offering clients a wider range of payment options. BNB is additionally used in the entertainment sector for a variety of transactions, including buying lottery tickets and paying for virtual gifts.
On several sites, Binance Coin can be used to invest in stocks, exchange-traded funds (ETFs), and other assets. BNB crypto may be used as loan collateral on various sites. Utilizing Binance Coin to share costs and send money to friends and family is possible through several apps.
BNB's price has typically fluctuated in a way that is comparable to other crypto assets that are traded on the market. Over time, Binance Coin's market cap increased and now exceeds $70 billion. BNB was sold for around $0.10 per token during Binance's ICO.
Since Binance's ICO, BNB has seen a sharp price rise, occasionally costing more than $600 per coin. Is Binance Coin a wise financial decision? If purchasers joined and exited at the right times, its price increase in the past most likely resulted in profit. Although only time will tell where the price of BNB will go in the future.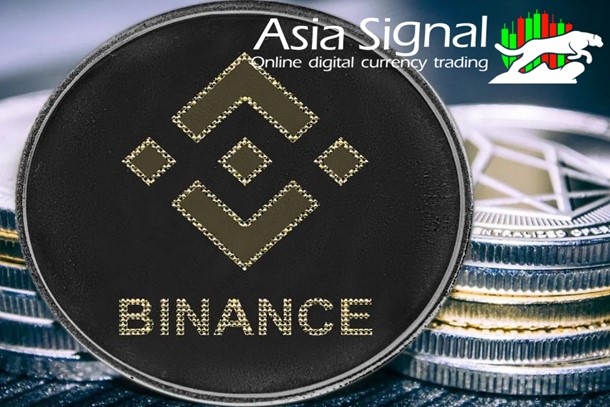 BNB, A Big Player?
After starting its business in 2017, Binance developed and become one of the industry's biggest players. However, Binance encountered significant regulatory issues in 2021. Several nations, including the Cayman Islands, Japan, Malta, the Netherlands, Malaysia, the United Kingdom, and Thailand took regulatory action against Binance in 2021.
For instance, Binance was told by the United Kingdom Financial Conduct Authority to stop all activities that are subject to U.K. regulation. because it lacks the required permission, registration, or license. The next month, Binance was charged with operating as an unlicensed virtual asset service provider (VASP) as part of Malaysian authorities' response.
Before its headwinds in 2021, Binance announced in 2019 that US customers would no longer be accepted on its main exchange. Nevertheless, Binance opened a platform called Binance.US that year that was accessible to US users.
Binance has announced that it plans to create more offices across the world and apply for licenses in each country where it operates in response to heightened regulatory scrutiny. Along with expanding its personnel and compliance skills, Binance is also phasing out or limiting the number of high-risk products.
Numerous investors have become interested in cryptocurrencies due to their excellent performance over the past few years. If you're at all connected to the cryptocurrency community, you've probably already heard about Binance. It was founded in 2017 and is regarded as the biggest cryptocurrency exchange worldwide. However, what takes place when a cryptocurrency coexists with a crypto platform? This page will explain "what is BNB" (Binance), how it operates, and how to purchase BNB crypto to provide the solution to this query.
Changpeng Zhao invented the Binance Coin back in July 2017, and three subsequent market cycles can be used to categorize BNB's development.
Path of BNB Crypto
BNB began operations with a very low price on November 17, 2017, which was equal to 0.50 US dollars at the time. But BNB attained a value of more than 25 US dollars in 67 days.
BNB peaked at 39.59 US dollars on June 22nd, 2019, which was its all-time high. The coin has increased by an astounding 861 percent in the 197 days since the date in question.
With a market capitalization of more than 53 billion dollars, BNB is currently in its third market cycle and is valued at roughly 350 dollars.
In addition to the advantages that BNB offers to investors, there are some disadvantages as well. If investing in this cryptocurrency interests you, thoroughly consider the benefits and cons listed below.
Pros:
Outstanding Utility Token: BNB crypto is regarded as a top-notch utility token due to the state of the cryptocurrency market today and Binance's growth. You can invest in this coin to make money in addition to using it to complete transactions on the Binance market. Additionally, you can buy things online like gift cards, cryptocurrency credit card bills, entertainment, travel, and more.
a special burndown policy the burning of a BNB is an essential component of this cryptocurrency to preserve stability and continual growth. Binance limits the supply of BNB by burning it using a special policy.
Discount Coupon: The users receive reductions on the fee charged, which is one of Binance Coin's most important advantages. It's also a terrific way to expand the neighborhood.
Low Fees and Quick Transactions: All BNB transactions on Binance are executed immediately for a charge of just 0.1 percent.
Cons:
Potentially Affecting Regulation: Many cryptocurrency opponents and authorities assert that China's regulatory organizations may eventually have an impact on the BNB token. Additionally, Binance has developed a specific exchange for US users, and the connection with that platform is another complexity that may have an impact on US users.
Dependent on Binance Exchange: One of the greatest drawbacks of BNB is that it depends on the standing of Binance Exchange for growth. It implies that it will be very challenging for this cryptocurrency to advance on its own and that any negative impact on the exchange would have a direct impact on the image of BNB.
No one can predict with precision how BNB will perform in the future or whether it will be able to sustain its current performance. This is because it has only had around 4 years of experience.
BNB essentially includes a few groupings of functions. It serves as both an exchange token and the native cryptocurrency of the Binance exchange, as was previously mentioned. There are many applications for this cryptocurrency, and users are free to choose how they wish to spend their Binance Coins. BNB coins, for instance, are usable for both in-person and online transactions. Additionally, people use BNB to pay for travel expenditures, develop smart contracts, lend money, and more. Surprisingly, these use cases have already included millions of BNB currencies.
One of the top cryptocurrencies over the past year has been BNB, which makes it a top asset for investors. The value of the BNB crypto coin has surged significantly, particularly in recent months, as shown in the figure below.
Keep in mind that BNB is extremely volatile, particularly in the near term, just like the majority of the main cryptocurrencies. This is due to the decentralized nature of the cryptocurrency industry, in which no single authority can exert any sort of control. It is safe to conclude that the BNB token's volatility accurately reflects the investors' opinions.
Forecasts indicate that investing in BNB coins can be rewarding, but if you're looking to make short-term investments, the same cannot be stated. In a flash, BNB reached its all-time high price of 675.68 US dollars, as shown in the image above. However, the chart also illustrates the sharp decline, which at one point dropped to less than 300 US dollars. However, when viewed over time, the chart solely depicts the price increase.
Binance Perks
The numerous advantages and perks that the Binance platform provides to users who own BNB coins are available to them. The following are a few of the more prominent ones:
Holders of BNB can reduce all spot trading and margin trading costs by 25%. Holders of BNB can reduce their futures trading costs by 10% thanks to Binance. Owners of BNB may take part in an IEO (Initial Exchange Offering) to purchase assets and receive rewards. Users with BNB might also be eligible for the Binance VIP programs to receive even greater discounts.

Through its referral program, Binance provides benefits to BNB customers of up to 4 percent commission. Holders of BNB can benefit from staking their currency through the BNB vault. Users of BNB may apply for a cryptocurrency loan on Binance.
Binance has had numerous legal problems and criticism since it was first launched. In addition, BNB crypto has drawn criticism due to its volatility and decentralized nature, just like any other cryptocurrency.
One of the major issues that all cryptocurrencies, including BNB, must deal with is volatility. It can quickly lose 30 to 70 percent of its capitalization after expanding by hundreds of percent. These price changes are too dangerous, according to many investors.
The most recent report indicates that several law enforcement authorities are looking into Binance. The Department of Justice and the Internal Revenue Service of the United States are actively looking into Binance Holdings Ltd. The reason for the inquiry into Binance is that it is believed that users of the platform are using it to launder money and evade taxes.
In response to this matter, Binance Holdings Ltd stated that it takes US inquiries extremely seriously. The platform has also stated that it is ready to cooperate and engage with the authorities to find a quick solution to the problem.
Crypto and Dark side
The usage of all cryptocurrencies, especially the popular ones, in illegal activity on the dark web is arguably the biggest issue. BNB and other cryptocurrencies are only used by cybercriminals to purchase illegal products like drugs, firearms, stolen goods, and more.
BNB is among the most well-known and successful cryptocurrencies in the world, as was already noted. BNB has consistently grown throughout the years, and many financial analysts anticipate that it will do so in the years to come. The future of this coin is promising right now.
However, it's crucial to keep in mind that BNB might be a profitable investment for those with a lengthy time horizon. However, due to its extreme volatility, short-term investors run the risk of losing their money quickly. So, investing in BNB for the long term can be a smart option.
Binance is the finest cryptocurrency exchange to buy, trade, hold, and sell Binance coins because it is the native platform. You can easily purchase BNB via the Binance exchange by using fiat money. As was already noted, the platform also enables you to stake or exchange your Binance Coins for financial gain.
You can utilize the following steps to buy Binance Coins (BNB crypto) because the process is so straightforward.
Perform a thorough market investigation before purchasing BNB from the Binance platform. To assess whether BNB is the best investment option for you, you must also clearly define your financial and investment goals. It will enable you to make an educated decision, and only then should you proceed to the subsequent action.
Open Account
The following action is to open an account on the Binance platform, which is quite easy to do. Simply access the official Binance website and select the "Register Now" option to get started.
It will direct you to the following page, where all you have to do is enter your data and press the "Create Account" button.
The next step is to fill your account with the selected currency after you have successfully created it. You must select the "Crypto" tab if you want to finance your account using existing cryptocurrencies.
The only thing left to do is select the cryptocurrency you wish to use to fund your account.
On the other hand, you must include a bank transfer method if you want to add fiat dollars. You can do that by navigating to the settings page and selecting the "Payment Settings" option under the "P2P Trading" heading on the homepage.
You must select the "Add a new payment method" option when you are presented with the page depicted in the above image. By selecting the "Bank Transfer" method from this point on, you may effortlessly add your bank information.
You can purchase BNB crypto on Binance using three different methods.
With stable coins, you can either purchase them directly from Binance by sending the money you just added to the suppliers. After then, BNB can be purchased from Binance using these stablecoins.
Credit/Debit Card: As previously indicated, you may also purchase BNB using credit or debit cards in exchange for your fiat currency.
Trade BNB: If you own other cryptocurrencies, you can also trade BNB. You can trade BNB using any of the more than 150 other altcoins that the platform now supports.
Development
With new products entering the market every day, the cryptocurrency business is quite congested. But BNB is one of those digital currencies that has not only made remarkable development since its inception but also has room to grow. With millions of happy and enthusiastic users all over the world, this digital currency has a very strong community. We hope that this tutorial will help you fully comprehend Binance currency and choose whether or not it is the best alternative for investment.
Although cryptocurrency is extremely popular, you cannot purchase it on the stock market using a typical brokerage account, unlike you might with an index fund or an Amazon share. On specialized exchanges like Etoro, CoinBase, and BlockFi, digital currencies like Bitcoin are traded. Binance is by far the biggest exchange in the world. It's so popular that Binance Coin or BNB crypto, a "native" cryptocurrency, was created specifically to make it simpler to pay for the website's services.
The following statistics may not mean much to you if you are unfamiliar with cryptocurrency exchanges, but the 1.4 million transactions that are carried out on Binance every second and the site's 2 billion average daily volume are remarkable numbers. Because Binance has some of the lowest transaction fees in the world, it is one of the most well-known exchanges for carrying out cryptocurrency transactions. Each of those billions of trades is executed at a cost to users of just 0.1%.
Binance offers a whopping 50% discount on its already-reasonably low trading fees if you pay with Binance Coin, the exchange's cryptocurrency (BNB). In other words, if you finish the transaction using BNB, you would only pay 5 cents instead of 10 cents on a $100 transaction.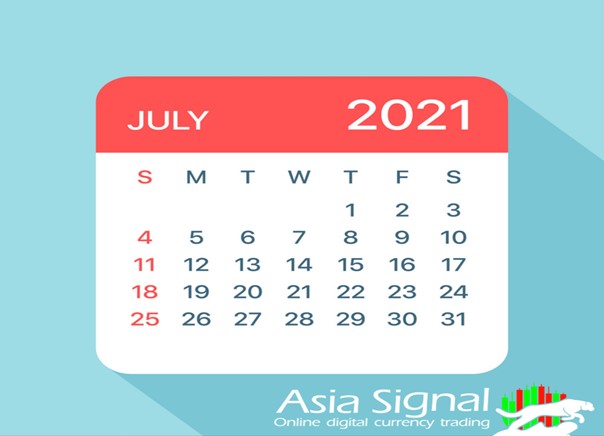 200 million
On July 21, 2017, Binance launched its initial coin offering (ICO) of 100 million BNB tokens, an Ethereum-based (ERC-20) currency. Later, it transitioned to its distinct blockchain known as Binance Chain and set a cap on the total amount of BNB tokens at 200 million. Future Signals, which are provided by experts, can help you make more money.
As previously said, BNB is the native app for Binance, the biggest cryptocurrency exchange in the world. It was created specifically to be used in the Binance ecosystem, which provides generous rebates to encourage its use. However, Binance Coin offers more benefits than just the trading discount. BNB crypto offers blazingly quick transactions, claims CoinJournal.
allows for the purchase and sale of a wide range of cryptocurrencies.
is secure and safe.
is accepted as payment by some service providers, mostly in the travel and hotel sector.
Forbes announced that the cryptocurrency market had surpassed $2 trillion in value on April 6, 2021. Forbes explicitly mentioned BNB as one of the smaller altcoins (Bitcoin alternatives) that are fueling so much of that remarkable growth, calling it a watershed moment for the cryptocurrency market. However, those wanting to make a quick buck should exercise caution.
Outside of the crypto bubble, BNB is still not a frequently used means of payment outside the tourism, hospitality, and entertainment sectors, despite certain investment platforms allowing you to use it to purchase traditional assets. Since Binance traders are required to have registered accounts, it is not as anonymous as non-native crypto, but it is just as reliable. In the end, it's just another alternative coin that you may invest in if you so desire, but as with any cryptocurrency, be prepared for a roller coaster of exhilarating highs, horrifying lows, and drama in between. After all, that is the tale of cryptocurrency investment to date.
BNB and BUSD
Binance Coin (BNB) and BinanceUSD, two cryptocurrencies that the business developed independently, have been released (BUSD). BNB crypto was first released in July 2017 as an Ethereum currency and later migrated to the September 2020-released Binance Smart Chain (BSC). Later, BSC and the older Binance Chain combined, and BNB chain was born. The "Proof of Staked Authority" system used by BNB Chain combines proof of stake and proof of authority. There are 21 authorized validators. The third-highest market capitalization cryptocurrency as of 2021 was Binance Coin. Users of Binance can utilize BNB to pay fees on the exchange.
BSC is compatible with the Ethereum virtual computer and enables smart contracts (EVM). Concerning Binance Smart Chain's degree of centralization, which gave rise to many network attacks, there have been many complaints.
Binance launched BUSD, or BinanceUSD, a stablecoin pegged to the US Dollar. It was founded by Binance in collaboration with Paxos, the token's issuer, and is said to be backed 1:1 by a reserve of US dollars. Only a portion of Paxos' reserves are kept in the form of cash placed in US bank accounts; the remainder is kept in US Treasury securities. Paxos natively creates BUSD on the Ethereum blockchain. By locking the original ERC-20 BUSD in a smart contract on the Ethereum Blockchain and issuing Binance-Peg BUSD in an amount equal to the reserve kept in the smart contract, Binance generates Binance-Peg BUSD. The BNB chain is native to Binance-Peg BUSD.
Being the third-largest stablecoin by market capitalization after USDT and USDC, BUSD is a widely utilized stablecoin.
The BNB Chain has replaced the Binance Smart Chain (BSC). Recently, the Binance Chain and the Binance Smart Chain merged to form the BNB Chain, according to the layer-1 blockchain of cryptocurrency exchange Binance called BSC. The layer-1 or underlying blockchain for Binance is being relaunched as part of a strategy to connect it to the protocol's governance token, BNB, to strengthen and further decentralization.
Mistaken BSC
Because BSC bears the corporate name, people frequently mistake it for being a part of Binance, according to Changpeng Zhao, CEO of Binance. He continued, "We've worked hard to decentralize it and hope to make BNB crypto transcend beyond Binance.
To sustain its continuous and escalating competition with the Ethereum network and other layer-1 blockchain systems, Binance has so far committed more than $1 billion to the BSC ecosystem. The initiative aims to allay complaints that BSC is excessively centralized. For the BSC ecosystem, which supports many industries including GameFi and the non-fungible token (NFT) market, Binance intends to promote BNB as a token. That ought to make BNB crucial to the eventual growth of what Binance refers to as "MetaFi."
According to Chanpeng Zhao, CEO of Binance, "BNB" stands for "Build 'N Build." BNB stands for "Build the community and let the community build, build, and build," Zhao wrote in a tweet.
The recently released BNB Chain consists of the BNB Smart Chain, which is still compatible with the Ethereum Virtual Machine (EVM), and the BNB Beacon Chain for BNB Chain governance (i.e., staking and voting).
The BNB Chain is a development in Binance's recent MetaFi initiatives by enhancing interoperability and creating the foundational infrastructure of the "world's parallel virtual environment."
Binance Chain is the name of the first blockchain that Binance created. But there were certain limitations on its programmability. Binance Smart Chain was created as a solution to these problems. Applications based on smart contracts can be used on a blockchain network called Binance Smart Chain.
Users can enjoy the best of both worlds because BSC operates concurrently with Binance's original Binance Chain, which has a high transaction throughput. Additionally, BSC integrated the Ethereum Virtual Machine, allowing it to run Ethereum-based applications.
Platform Design
The platform was designed to let users manage their cross-chain digital assets in a high-capacity, low-latency manner and to enable developers to build decentralized apps (DApps). As has already been mentioned, BSC later adopted the BNB chain's name. Learn more about the development of the Binance Smart Chain by reading on.
BSC was introduced in 2018, three years after Binance and BNB were founded. BSC grew in popularity along with Binance. BSC was established at the same time that the DeFi movement was growing. The use cases for blockchain technology evolved along with the public's interest in nontraditional financial solutions.
The BNB token has continuously changed since its launch, according to Binance. It was first developed in 2017 as an ERC-20 token on the Ethereum network. It shifted to the Binance Chain in 2019 and supported the development of the BSC network, which was formally introduced in September 2020.
Binance now views BNB as the token for a larger ecosystem, encompassing the Binance Chain and BSC, as a result of the token's rise on BSC. The crypto titan is making this step as part of its aim to expand outside Binance. The BNB Chain's current token is BNB crypto.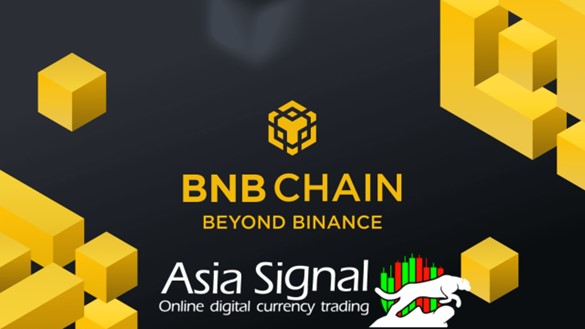 Under the newly renamed BNB Chain umbrella, the Binance Chain, where staking and voting take place (BNB Chain Governance), has changed its name to BNB Beacon Chain. The Binance Smart Chain, also referred to as BNB Smart Chain or BSC, is a multi-blockchain platform that works with the EVM.
Nevertheless, the BNB chain also features a dynamic environment apart from that of BSC. BNB is designed with the premise that someday, everyone will possess it, hence it needs to be made available. Additionally, BNB crypto (formerly known as Binance Coin) serves as a governance token and is employed to cover gas costs on the BNB chain.
BNB, A Decentralize
Most importantly, BNB Chain is still a decentralized, open-sourced, and community-driven ecosystem whose health depends on the support of its developers, user community, validators, and delegators. BNB Chain will also support expansive applications like SocialFi, GameFi, and Metaverse.
"Build and Build" is the new acronym for the BNB token. The native coin of both the BNB Beacon Chain and the BNB Smart Chain, BNB is the cryptocurrency that powers the BNB Chain ecosystem. In addition to powering transactions on the BNB Chain, it also functions as a governance token, much too gas on Ethereum.
Participation in the decentralized on-chain governance of the BNB Chain requires ownership of BNB. Additional improvements to BNB, including technical changes to further realize decentralization, have also been revealed along with the rebranding. The users, developers, and projects of the community are anticipated to gain from such upgrades.
The following are some of the updates Binance announced:
The development of BNB auto-burn, a new protocol that is both objective and verifiable.
The Bruno hard fork upgrade to version 1.1.5, which boosted BNB crypto's burn rate.
BNB can be traded like any other cryptocurrency and used in a variety of apps and use cases, such as lowering trading fees on the Binance exchange, covering transaction fees incurred via the BNB Chain, and making online and offline purchases of products and services.
The native BNB token, which drives the BEP-20 and BEP-2 token standards, facilitates interoperability through the dual-chain design of the BNB Chain ecosystem. But what sets one apart from the other?
The token standard for the BNB Beacon Chain is BEP-2, but the standard for BSC tokens is BEP-20. Since they are quite similar in many ways, the BEP-20 token standard and Ethereum's ERC-20 token are frequently contrasted.
In conclusion, the BNB Smart Chain employs the BEP-20 token standard to create cryptocurrency tokens, whereas the BNB Beacon Chain uses the BEP-2 standard.
Upgrades!
A few upgrades were made accessible to users, project owners, and developers associated with the BNB Chain community after the BSC name change. The BNB Chain will eventually include massive apps like Metaverse, GameFi, SocialFi, and others.
Binance also emphasized that "the BNB Chain remains a community-driven, open-source and decentralized ecosystem" in their announcement.
According to Binance, BNB has numerous applications both inside and beyond the BNB Chain ecosystem. The use cases for BNB crypto are divided into the following categories on the BNB Chain website: money, travel, entertainment, service, and financial.
Since BNB powers the Binance DEX on the Binance Beacon Chain and numerous applications on the BNB Smart Chain, you can also use it outside of the Binance trading platform.
Other ways to utilize BNB in the Binance ecosystem include the following:
Use your Binance Card or Binance Pay to make online and in-person purchases of products and services.
Take part in the token sales hosted by Binance Launchpad.
Donate to charity using Binance.
Binance Liquid Swap liquidity provision.
The development of MetaFi benefits from the BNB Chain as well.
The term "MetaFi," a mix of "meta," which refers to the "meta ecosystem," and "Fi," which stands for "DeFi," unites multiple initiatives under one roof, including Metaverse, GameFi, DeFi, Web3, SocialFi, and NFTs.
Through the metadata that identifies asset ownership, MetaFi unifies a variety of blockchain functionalities in a single meta ecosystem. Interoperability is made feasible by the metadata standards adopted by various platforms and blockchains.
MetaFi
According to the MetaFi slogan, "Think BNB Chain, Think MetaFi," the BNB Chain seeks to support MetaFi innovation by creating strong and interoperable projects with multichain capacity and bridges to assist with the enormous volume of asset and data transfers.
The group of entrepreneurs, developers, and producers may build the necessary infrastructure for the world's parallel virtual ecosystem through the BNB Chain.
BNB's benefits and drawbacks include: Even the BNB Chain is not an entirely faultless application. Some are concerned that the chain is centralized, has labor-intensive and resource-intensive node operation and validation processes, and that related innovations happen on Ethereum rather than its environment even though it offers low transaction fees, quick adoption, a bridging feature, enough funding, and localization. Later we will cover BNB crypto last news.
The BNB Chain also disclosed a few further technological developments planned for the remainder of 2022, including the introduction of BSC Application Sidechains and new BSC partition chains, in addition to the increased focus on MetaFi.
The distinction between Web2 and Web3 and what Web3 means for it going forward are both highlighted in the BNB Chain tweet "The future is decentralized."
BNB Crypto Last News
Now you know well about the nature of BNB crypto so based on your understanding you can read the latest news about it to have a better view of it.
Will BNB traders ignore these bearish signs over BNB Chain's dApp developments
According to CoinMarketCap, the BNB coin was ranked #5 as of October 23 in terms of market cap. Despite its stifled growth during the previous three months, BNB's situation might improve. This might be a result of the enormous advancements being made in the dApp sector.
It was discovered that the top dApps on the BNB platform performed incredibly well, according to statistics given by DappRadar. Platforms like PancakeSwap, Gameta, and Hooked demonstrated a notable performance during the past week.
The Hooked protocol experienced tremendous growth as it saw a substantial increase in unique active users of 995%. Furthermore, the number of active user's metrics for PancakeSwap and Gameta both increased by 5.92% and 18.42%, respectively.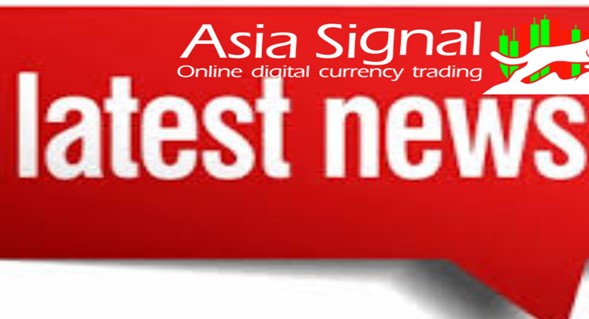 The number of users increasing on the BNB network may benefit from an increase in the number of unique active users for certain dApps. However, the BNB network was being used by more than only dApps. The BNB chain's stockers made some money as well.
Over the past seven days, income on the BNB network has increased by 7.07%, as reported by investors. More users will be encouraged to stake their BNB crypto if the revenue from doing so keeps increasing.
However, BNB's volume and velocity dropped despite these encouraging advances.
For seven days, BNB's volume decreased from 840 million to 514 million. In the same time frame, its velocity also sharply decreased. This demonstrated a decrease in the daily average number of wallet changes made by BNB.
The formerly favorable Market Value to Realized Value (MVRV) ratio was also seen to be declining. This can potentially be interpreted by prospective investors as a pessimistic sign.
Before investing, investors should also take into account the diminishing fee that BNB was generating. The fees that BNB crypto generated have decreased by 8.2% during the last 30 days, according to the token terminal.
However, the price movement of BNB was primarily positive despite the warning signs. BNB was up 0.56% in the previous day's trading at $270.45 as of the time of writing. Its volume did, however, decrease by 30% in the same period.
To learn more about the BNB team's activities and future goals, readers can also look into the recently launched BAB token.
BNB crypto Price Prediction, will BNB's price hit $427.66?
Last week, BNB's rate at that moment was $269.20. It has changed by 0.42% during the last week and is now at $269.96. BNB has risen by 0.072% during the last 24 hours. A modest pessimistic mood pervades the cryptocurrency market. However, the long-term outlook is still positive, and BNB may reach $1019.16 in 2023.
As of the time this article was written, BNB had a total circulation supply of $163276974.63 and a market capitalization of $44,084,432,875.
BNB has experienced a busy 2021. We have separated the most recent BNB price prediction into short-term and long-term segments to make it easier to understand. BNB crypto's trading volume at the time this article was written was $310,979,682. BNB's value has decreased by -2.17% over the last 30 days.
Our analysis indicates that, in the short run, the average BNB price for December 2022 will be $356.38 and that the highest conceivable price will be $381.33.
Additionally, based on our study of the long term, we anticipate that the average BNB price in April 2023 will be $908.75 and the highest potential price will be $972.36.
BNB price forecast for October 24, 2022: According to our study, the cost of BNB on October 24th, 2022, should be between $267.74 and $308.04, with an average cost of around $287.89.
BNB price forecast for October 25, 2022: According to our study, the cost of BNB on October 25th, 2022, should be between $267.76 and $308.06, with an average cost of around $287.91.
Price forecast for BNB 26 October 2022: Based on our calculations, the price of BNB crypto for 26 October 2022 should be between $269.11 and $309.62, with an average price of around $289.37.
Price forecast for BNB 27 October 2022: Based on our estimate, the cost of BNB on 27 October 2022 should be between $272.27 and $313.26, with an average cost of roughly $292.76.
1 November Keeps Going...
Price forecast for BNB 1 November 2022: Based on our study, the price of BNB on 1 November 2022 should be between $287.73 and $331.05, with an average price of about $309.39.
Price forecast for BNB 6 November 2022: Based on our calculations, BNB's pricing for 6 November 2022 should be between $298.47 and $343.40, with an average price of around $320.93.
Price forecast for BNB 16 November 2022: Based on our calculations, BNB's pricing for 16 November 2022 should be between $312.06 and $359.04, with an average price of around $335.55.
Price forecast for BNB December 2022: Based on our analysis, the price of BNB in December 2022 should range from $331.44 to $381.33, with an average price of roughly $356.38.
Below is a look at BNB's long-term price prediction and the company's pricing outlook. BNB's market value as of the most recent trading was $269.96, and it had $310,979,682 in trading volume. The analysis of previous price movements, current events, and public opinion allows BNB crypto to estimate its price.
According to our study, the price of BNB in 2022 should range from $285.11 to $427.66, with an average price of roughly $356.38.
The price of BNB in 2023 is expected to be between $679.44 and $1019.16, with an average price of $849.30, according to our study.
Our analysis suggests that the price of BNB in 2024 will vary from $869.68 to $1304.52, with an average price of around $1087.10.
BNB price forecast for 2025: Based on our study, the price of BNB should be between $1113.19 and $1669.79, with an average price of around $1391.49.
BNB price forecast for 2026: Based on our study, BNB should cost between $1424.89 and $2137.33, with an average price of roughly $1781.11.
BNB, 2027, and Next!
BNB price forecast for 2027: Based on our study, BNB prices for 2027 should range from $1823.86 to $2735.79, with an average price of roughly $2279.82.
BNB crypto price forecast for 2028: Based on our study, BNB should cost between $2334.54 and $3501.81, with an average price of roughly $2918.17.
BNB price prediction 2029: According to our analysis, BNB's price for 2029 should range from $2988.21 to $4482.31, with the average price of BNB being around $3735.26. BNB price prediction 2030:
According to our analysis, BNB price for 2030 should range from $3824.91 to $5737.36, with the average price of BNB being around $4781.13. BNB price prediction 2031: According to our analysis, BNB price for 2031 should range from $4895.
BNB price forecast for 2032: Based on our study, BNB prices for 2032 should range from $6266.73 to $9400.09, with an average price of roughly $7833.41.
BNB price forecast for 2033: Based on our calculations, BNB prices for 2033 should range from $8021.41 to $12032.12, with an average price of roughly $10026.77.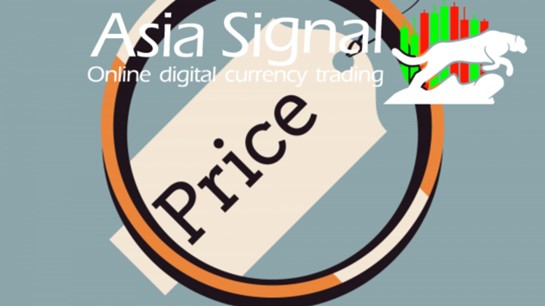 Binance Coin price analysis: BNB crypto holds steady at $270, potential drop ahead
The price analysis of Binance Coin reveals that there has been little movement beyond the mean position at $270.00 and that the price has been trading sideways.
Over the past 24 hours, the overall cryptocurrency market has experienced mixed market sentiment as the majority of the main cryptocurrencies have had uneven price fluctuations. Important participants like XRP and ICP had increases of 2.43 percent and declines of 1.71 percent, respectively.
The histogram's green tint represents the MACD's current positive sentiment for BNB crypto. However, because the indicator has only recently displayed a bullish crossover, the signal has limited bullish momentum. Additionally, as the price returns to the $270 level, the darker color of the histogram shows an increase in short-term buying activity.
The net price movement over the past ten days has been negative, and the EMAs are currently trading below the mean position. The 12-EMA will converge with the 26-EMA, and the bearish action is anticipated to subside as the two EMAs shift upward. The EMAs currently indicate escalating selling pressure as the price returns to the $270 level.
As the index fell to the 30.00 index unit level yesterday, the RSI was trading in the above zone. The indicator has just risen back up the mean level, although it is currently trading at 46.80 units, which suggests a minor negative momentum. On the other hand, the indicator's horizontal slope points to a power struggle between buyers and sellers.
The price recently broke through the $265.00 level as the Bollinger Bands began to diverge. However, as soon as the price reached the $268.00 mark again, the bands began to converge, indicating rising price stability at that level. The bottom line of the indicator currently acts as support at around $266.50, while the upper line acts as resistance at $273.90.
4-hours and Up
Overall, the 4-hour Binance Coin price analysis delivers a sell signal, with the bears being supported by 13 of the 26 key technical indicators. However, only three of the indications favor the bulls, who have been weakly present over the past few hours. Ten indications support neither side of the market at the same time, sitting on the fence.
The 24-hour Binance Coin, BNB crypto, price analysis highlights this mood and also generates a sell signal, with 14 indications pointing to a decline versus just two pointing up. The study displays little purchasing pressure for the asset during the same timeframe and bearish dominance over the mid-term charts. Ten indicators are currently neutral and are not emitting any signals.
According to the Binance Coin price analysis, after falling below the $267.00 level, the price movement found support at the $265.00 level, which allowed the bulls to mount a comeback. As the buyers push back, the bulls are currently retracing their steps toward the $270.00 level. The price continues to consolidate near the $270.00 mark although the bearish pressure is still present.
As the bearish pressure exhausts the buying activity in the markets, traders could anticipate BNB crypto to move sideways between the $275 and $265 levels. levels mid-term technical studies predict that the bears will break through this movement, perhaps dropping prices to the $250.00 level.
Binance Coin (BNB) Price Prediction 2025-2030: BNB's highs and lows in 2030 will be…
One of Binance's key competitive advantages is its commitment to development. Unlike when it originally started operating in 2017, Binance today provides services for a variety of sectors. According to the company's website, its goal is to provide infrastructure services to the whole blockchain ecosystem. BNB is merely a continuation of Binance's initiatives in this area. So, it's worthwhile to consider BNB.
The Binance exchange created digital money known as Binance Coin. The currency is rapidly gaining acceptance and has already made a name for itself in the field of digital currencies. In addition to paying fees on the Binance exchange, Binance coins can be used to trade other cryptocurrencies.
The trading fees, which have a maximum of 0.1% per transaction, are the exchange's main source of income. There are a few alternatives to the normal 0.1% pricing, including regular discounts, volume-based price reductions, and—possibly most significantly—using BNB crypto to pay costs.
Users currently enjoy a 25% discount when paying trading fees with BNB; however, this discount will decline each year until it disappears in 2021. Maker-taker trading is being investigated by Binance as a potential alternative to fixed-fee trading for order execution.
BNB serves as the native currency of the BNB Chain, formerly known as the Binance Smart Chain, and a competitor to Ethereum. The irreversible withdrawal of tokens from a cryptocurrency's supply is known as "burning." Usually, this is done to stop inflation. With the burn on October 15, the market lost access to 2,065,152.42 BNB, which had a value of more than $549 million at the time of publication.
Binance Coin, which increased from $40 to $330 in a single month, joined the cryptocurrency market upswing before the end of January 2021. March saw a decline in BNB crypto's price, which briefly traded in the $250 to $300 range. However, in April, it quickly began to rise once more, reaching an all-time high of $690.93 on May 10.
Prediction Continues
Take into account the fact that Binance Coin (BNB) cost $40 in January 2021. However, BNB's price also experienced a large increase in 2021, which enabled it to reach $690 on the price charts. In actuality, this was its 2021 price peak.
It's important to remember, though, that the market as a whole quickly fell in the final few months of 2021. This also had a knock-on impact on BNB's price charts, with the exchange token reaching new lows.
In the past, Binance Coin (BNB) steadily and gradually climbed the market cap rankings to become one of the most valuable cryptocurrencies. Above all, the value of the BNB has increased dramatically in recent years due to the expansion of Binance, the largest cryptocurrency trading platform.
The bear market has led to greater losses for Binance Coin (BNB) in recent months. BNB exceeded its record high of $690 in the bull market of May 2021. But the bear market quickly started in November, and the price fell.
Customers who utilize the BNB crypto on the platform are reimbursed by Binance for a significant amount of the transaction costs. Over the past few years, BNB's importance as a part of the platform has increased. As Binance grows and attracts more users, there is a greater demand for Binance Coin, which increases the coin's forecast and price.
As demand increases, Binance makes sure that the supply of BNB is consistently reduced. A specified amount of BNB is destroyed every three months, making Binance Coin deflationary and enhancing BNB's prospects.
Additional opportunities on the Binance platform are made available by BNB, including savings, DeFi staking, and liquidity mining via the BNB vault. BNB also serves as a payment method.
Before being transferred to the Binance network and altering its name to BEP-20, it was previously utilized as an ERC-20 token on the Ethereum (ETH) network.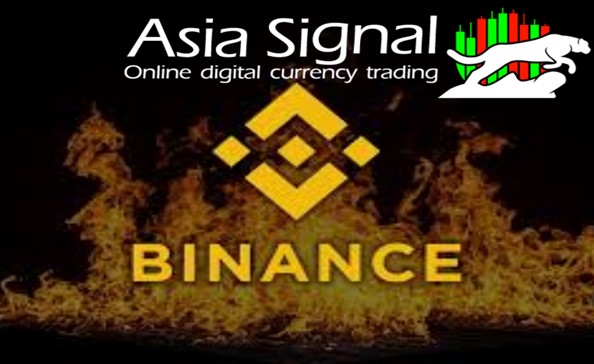 BNB Token
Binance has been successful in smoothly managing the changeover for its users as the Ethereum Merge has occurred.
In 2017, Binance Coin was first developed as a utility token for reduced trading commissions. But as of late, its applications have expanded across many bitcoin exchanges. In addition to crypto.com and HTC, BNB can be used to pay transaction fees on numerous Binance platforms, including Binance.com, Binance DEX, and Binance Chain. BNB is accepted as a method of payment by several platforms, including SAAS platforms (like Canva), DeFi apps (like Moeda), and hotel booking websites (like TravelbyBit).
The rapid bearish change in the cryptocurrency market has caused the price of BNB crypto to decline. One may also contend that Binance's problems with the SEC had a significant impact on the altcoin's price. Expectations are still very high, though.
54 people were recently surveyed by Finder.com, and the panel concluded that the coin has encouraging long-term potential. In 2023, $781 is projected to be the cryptocurrency price. BNB consistently ranks among the best-performing currencies in terms of ROI, although perhaps not garnering as much attention at the moment. It ranks as the fifth-largest cryptocurrency globally.
Binance Coin, which increased from $40 to $330 in a single month, joined the cryptocurrency market upswing before the end of January 2021. March saw a decline in BNB's price, which briefly traded in the $250 to $300 range. However, in April, it quickly began to rise once more, reaching an all-time high of $690.93 on May 10.
In late May 2021, as the cryptocurrency market as a whole crashed, Binance Coin's value decreased. It bounced back to about $200 and increased to about $430, but this improvement was brief. Late in June, BNB dropped to roughly $250, and towards the middle of July, it dropped once more. Later that month, the market started to show signs of recovery, and Binance Coin was no exception. Once more rising sharply, BNB's price surpassed $350 in the first half of August.
Sensible BNB
However, 2022 wasn't a good year for the exchange token, with BNB sliding on the charts, similar to most cryptocurrencies on the market.
Given everything, purchasing BNB must ultimately be a sensible choice, right? The majority of analysts have optimistic forecasts for BNB. Furthermore, the majority of long-term BNB price estimates are optimistic.
The largest cryptocurrency exchange in the world supports the native coin BNB crypto. The ecosystem of the Binance Smart Chain depends on it as well. In reality, the latter is a competitor of Ethereum and provides significantly superior scalability and cheaper transaction costs.
Additionally, the continual rise in the number of traders on Binance benefits has a positive effect on the price of BNB. By the beginning of January 2022, the price of this alternative coin had climbed from $526.94 in October 2021 to $555.34. It is predicted to keep growing as exchange trade volume increases and Binance solidifies its position as a market leader in the cryptocurrency trading sector.
After the introduction of the Binance Smart Chain, the amount of BNB used for decentralized apps (DApps), decentralized finance (DeFi), and smart contracts increased, contributing to the peak in its value. BSC is currently the second-largest DeFi platform with 44 intriguing projects. Between its launch in 2017 and its peak in 2021, the value of Binance Coin increased by more than 620,000%.
Another reason to trust BNB crypto is the fact that the exchange has continued to run a burning program ever since the coin was first introduced. Binance burned more than 1,099,888 BNB, or $595,314,380 worth of tokens, on April 15, 2021. The 15th quarterly BNB burn for Binance was the largest one thus far in terms of cash.
With a focus on market cap and volume, we'll swiftly go through cryptocurrency's recent activities in this post. In order to assess market sentiment, predictions from the most well-known analysts and platforms will be compiled together with an examination of the Fear & Greed Index.
BNB Currently
BNB was currently trading at roughly $266 at the time of writing. The coin's value was much lower than it was on January 1, 2022. BNB's entire market value was $42.1 billion at the time of publication, a considerable decrease.
Investors and industry professionals have turned positive on the coin as the numbers slowly increase. Ben Ritchie, managing director of Digital Capital Management, is bullish on BNB and believes the cryptocurrency will be worth $300 by the end of the year. Ritchie also acknowledged that the future of BNB will depend on how well Binance's exchange performs. He continued, "The price of BNB also follows demand and supply; thus, the asset has the potential to be deflationary. BNB crypto became a deflationary asset when it added a burn mechanism to every transaction fee and carried out burns every quarter. Since the ecosystem of BNB chains is still expanding, the price could increase to $3,000 in 2030."
The price of Binance Coin was below the 200-day simple moving average at the time of publication (SMA). The 200-day SMA has been signaling SELL for the previous 212 days, starting on January 20, 2022. This indicator has been giving a SELL signal for the past 55 days, starting on July 16, 2022, when Binance Coin's price deviated below the 50-day SMA.
The most recent Death Cross on the Bitcoin market occurred on February 3, 2022, 197 days ago. Since August 31, 2021, there have been 353 days without a Golden Cross. The 200-day SMA for Binance Coin is expected to fall over the next month and reach $ 327.19 by September 19, 2022, according to technical indicators. The 50-Day SMA for Binance Coin is expected to be $327.18 on September 19, 2022.
TradingView held the opposing opinion at the time this article was written, and its platform flashed a "Buy" recommendation for BNB.
Now, let's have a look at what renowned platforms and analysts have to say about where they predict the BNB market will be in 2025 and 2030.
BNB 2025
Price Forecast for BNB crypto Coin in 2025:
For its part, Changelly has high hopes for the future of Binance Coin. According to the forecast, the BNB would cost $1,122.96 at its lowest point and $1,270.31 at its highest point in 2025.
Joseph Raczynski, a technologist, and futurist, also has a positive view. He thinks Binance is the leading exchange globally. Even if BNB is not decentralized, he claimed, it may still be used for quick and inexpensive transactions. Though it comes at a price. Binance is much more likely to be a single point of failure and could change the token's settings without consensus.
According to cryptocurrency exchange CoinDCX, if the year's finish was optimistic, 2025 may also start well. As a result, the price may initially retake its position over $2000 and keep moving upward. In order to achieve $2500 by the end of 2025, one might try.
Is there any reason not to support BNB in light of all these optimistic predictions? In any case, keep in mind that 2025 is still out there, and Binance has a lot going on with the SEC. Binance is being pursued by the SEC on charges that it issued BNB as an unregistered security.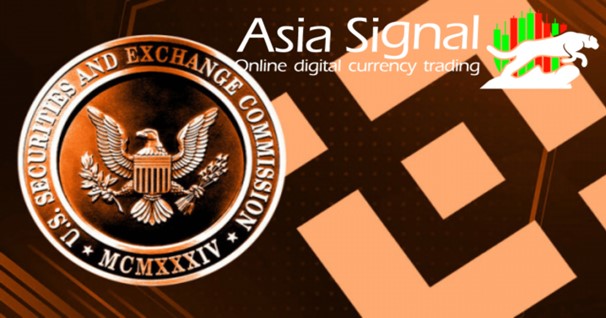 The market is fairly upbeat despite this, though. Walker Holmes, a co-founder and vice president of MetaTope, does not think that the SEC will have a substantial negative impact on the future of BNB. "We have seen this with XRP, ETH, and others," he stated. CZ has a strong argument to make. I believe that there could be financial repercussions in this situation. However, as of this writing, I do not believe Binance is seriously in danger of being shut down.
BNB 2030
Price Prediction for BNB crypto Coin in 2030
John Stefanidis, the CEO of Balthazar, expressed considerable hope about BNB in a study. He believes that a BNB value of $3,000 by 2030 is completely feasible. BNB is well-positioned for long-term success thanks to its cutting-edge technology and adherence to international regulations. He also stressed the importance of Binance's excellent user experience, capable venture team, and strong brand to BNB's success.
Desmond Marshall, the Director of Rouge Ventures and Rouge International, believes that Binance Coin may surpass Ethereum even though BNB is more cost-effective for many investors. He claims that the restrictions' implementation will have the biggest effect on how well crypto works. Additionally, a significant component in determining future growth is the level of trust that the community has in BNB.
All of these predictions are now favorable, but one must use caution. Given that we are talking about 8 years from now, it is important to consider how the crypto industry is doing right now. Bitcoin and BNB prices have a strong correlation. Fortunately, BNB can be burned on the Binance market to lower the supply and perhaps increase the value of the coin.
Technology developments will have a big impact on BNB's profitability. Binance has many plans to invest in cutting-edge technologies in order to improve the functionality of the blockchain.
Now, this is not to say that BNB crypto Coin's predictions are always accurate. BNB's price will drop to $180 by the end of 2022, according to John Hawkins, a senior lecturer at the University of Canberra, due to the coin's volatility and the fact that it "mainly follows the market gyrations of Bitcoin and has no real-world use."
It's important to remember that cryptocurrency markets are very unpredictable, which makes it difficult to make long-term estimates. However, it's important to note that, as of press time, the F&G Index was in the extreme dread category. Therefore, better times might not be coming. It is notable that if you are not sure about your skills, you can utilize Binance spot trading signals and Binance futures signals to earn more profits
BNB Chain and LiveArt Announce World Cup-Inspired Open Call to Artists Working in Digital Media
The web3 platform LiveArt, which is revolutionizing the art market, BNB crypto and BNB Chain has launched The LiveArt Championship, an art hackathon (Hackarthon), as a way to celebrate the World Cup.
This is the platform's second NFT exhibition and an open call for artists from all over the world who work in digital media, following the success of the LiveArt Global 100 in the summer of 2022. LiveArt aims to provide artists with a platform to develop and sell their works of art as well as deliver the best-curated works to their devoted community by opening up NFTs and Web3 to artists from all over the world.
Participating artists are encouraged to interpret works of art in unique and imaginative ways. These pieces of art can cover a wide range of topics, including World Cup athletes, soccer, and competitive themes. There are no format restrictions; 2D, 3D, video, photography, paintings, animations, still of art, and moving ones are all acceptable.
The LiveArt panel, which consists of seasoned curators, will evaluate each submission. On a leaderboard, the top 20 works of art with the most Championship Pass votes will be displayed. The top 20 performers will constitute "The Dream Team," and they will be qualified for incentives and advantages. The chosen works of art will be printed on BNB Chain and traded on authorized NFT markets (tofuNFT, Element) and also will be paid by BNB crypto. The top 20 pieces will be displayed on the landing page for the BNBChain LiveArt Championship. The artwork will be featured on LiveArt's social media channels (#ChampionshipOnBNBChain), along with custom editorial material, repeating Twitter Spaces, and the artists' Discord channels.
Championship Passes
The BNB Chain's art community will get Championship Passes from LiveArt, which serve as both voting tickets and commemorative NFTs. The LiveArt community, partners, artist communities, DAO communities, and Binance communities all offer the opportunity to purchase Championship Passes. From September 12 through December 5, pass holders can cast their votes for the works of art they choose. The community's most active voters will have the chance to receive a Glory Pass from BNB Chain's World Cup-themed ecosystem and other benefits from LiveArt partners. Glory Pass subscribers can take part in a World Cup prediction game and many other contests created by ecosystem partners for a chance to win extra prizes. All rewards will be given to organizations that support charities.
LiveArt is a leading global art platform that combines cutting-edge technology with in-depth market knowledge to put collectors and artists in control. It was founded by a team of tech innovators and insiders from the art market. Collectors may buy and sell artwork with confidence, prudence, and efficiency because of LiveArt's unique access to proprietary pricing data and market analytics. The AI-powered data platform is the go-to source for extensive analysis of artist and market trends, real-time and historical pricing information, live auction streaming, and contextual financial and cultural information related to the art market. Users can choose how much information about their identities and artistic creations is released thanks to LiveArt's digital peer-to-peer marketplace.
In order to mint and sell NFTs, LiveArt offers an end-to-end web3 solution called LiveArt NFT, which provides artists and partners with thorough rights management and unbreakable resale royalties. In the Creator Hub, creators can mint their works, and on the LiveArt NFT Marketplace, collectors can access a selected collection of just the best artworks. Galleries and museums can start and run their NFT marketplaces using the White Label Suite, or they can collaborate with the LiveArt NFT Studio and its partners to curate and promote drops.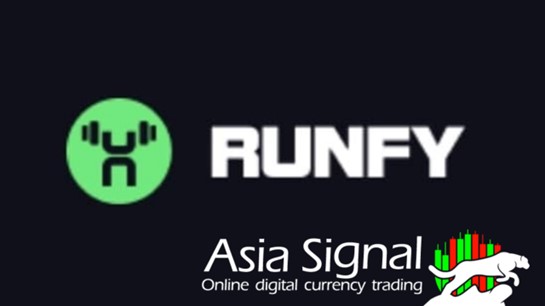 Runfy May Pull Off a Successful Market Entry Like BNB And Polkadot
This article will examine the emerging cryptocurrency to see if it has what it takes to enter the market successfully, competing with altcoin leaders BNB crypto (BNB) and Polkadot (DOT).
Runfy (RUNF), one of the Binance-based cryptocurrencies, is currently on sale. Runfy (RUNF) promises to advance the crypto industry by transforming the metaverse and providing users with ways to make money. According to information now available, Runfy (RUNF) will introduce a number of features when it enters the cryptocurrency market.
Nevertheless, those interested in cryptocurrencies want to know if the altcoin has the potential to grow significantly. This article will examine the emerging cryptocurrency to see if it has what it takes to enter the market successfully, competing with altcoin leaders BNB crypto (BNB) and Polkadot (DOT).
The energy source for the Binance Ecosystem is BNB (BNB). With widespread global adoption, BNB (BNB) is a market leader in the cryptocurrency space. By market capitalization at the time of writing, BNB (BNB) is the fifth-largest cryptocurrency overall and the largest exchange-based cryptocurrency, according to CoinMarketCap.
Following a successful initial coin offering (ICO) in which it raised about $15 million at a selling price of $0.15, Binance entered the cryptocurrency market in 2017. Due to its multiple conveniences and widespread use, BNB (BNB) has since become stronger.
On the BNB Chain, discounted costs can be paid using BNB. Peer-to-peer (P2P) crypto and NFT trading is made possible by the alternative currency. BNB crypto gives users the ability to participate in a variety of decentralized finance (DeFi) activities and generate passive revenue.
Popular crypto in today's market due to its evolutionary traits, quick speeds, security, and other factors is BNB (BNB). If you're looking for the greatest utility cryptocurrencies, the altcoin is unquestionably one to purchase right away.
DOT Governance
The revolutionary cryptocurrency Polkadot (DOT) offers solutions for governance and scalability. Polkadot (DOT), which is now ranked as the 12th-largest cryptocurrency by market cap on CoinMarketCap, is responsible for the operation and upkeep of the Polkadot blockchain network.
To promote the development of scalable, interoperable multichain technologies, Polkadot (DOT) uses cutting-edge crypto-based methodologies. A burgeoning ecosystem of specialized blockchains is brought together and secured by the altcoin project (parachains).
In 2020, Polkadot (DOT) formally entered the cryptocurrency market. The alternative currency's initial coin offering (ICO) was a great success, raising approximately $148 million at $0.29 per Polkadot (DOT) token. Later on, the price of the altcoin skyrocketed to an all-time high of $55.88 in November 2021.
Polkadot (DOT), which uses the Proof-of-Stake (PoS) mechanism, is one of the top alternative currencies for trading, staking, and governance. Through various incentives and incentive systems, Polkadot (DOT) enables users to generate passive income, making it a cryptocurrency to purchase right now for significant gains.
Runfy (RUNF) will power a metaverse ecosystem where users may buy wearables and NFT products, interact, and engage in fitness activities with expert services.
In anticipation of its official cryptocurrency market launch, Runfy's (RUNF) pre-sale is still active. One of the cryptocurrencies supporting the move-to-earn (M2E) mechanism is Runfy (RUNF). —allowing users to engage in physical activity to gain incentives.
Runfy (RUNF) will power a metaverse ecosystem where users may buy wearables and NFT products, interact, and engage in fitness activities with expert services.
Runfy (RUNF), a brand-new cryptocurrency built on Binance, will adhere to BNB Chain principles including BNB crypto, such as cross-chain communication and interoperability with the Ethereum Virtual Machine (EVM). Fast speeds, low transaction costs, eco-friendliness, and other features will be available on Runfy (RUNF) from BNB Chains.
Profit is Every Thing
Profitability is a feature that will enable Runfy (RUNF) to compete with the thousands of other cryptocurrencies on the market. The altcoin's pre-sale supply has already run out, demonstrating the enormous interest it is receiving from cryptocurrency investors.
Depending on the cryptocurrency they use to purchase, Runfy (RUNF) is providing a 22% bonus to pre-sale buyers to entice customers. A $30 referral bonus is also applicable.
Like BNB crypto (BNB) and Polkadot, Runfy (RUNF) is a cryptocurrency to buy right now due to its enormous utility and profit potential (DOT). All signs point to it being able to enter the market successfully and grow into the next major cryptocurrency, much like the two top altcoins. As a result, you ought to think about putting the new alternative coin in your wallet.
This item was paid for and does not reflect the editorial or reporting of the Hindustan Times. The views represented in this article, advertisement, or other content are not supported by or adhered to by Hindustan Times.
The reader is further warned that NFTs and cryptocurrency goods are unregulated and can be extremely dangerous. No regulatory redress may be available for any losses resulting from such transactions.
Hindustan Times disclaims all responsibility and liability for the content of the article, including any views, comments, announcements, pronouncements, affirmations, etc. that are expressed or included therein. The choice to read on is solely one of personal preference, and it should be understood as a declaration of freedom from future legal action or enforceable claims in favor of the Hindustan Times. The information presented may be used for educational and awareness purposes only; it does not represent financial advice.
BNB Chain Dominates the GameFi Sector with Higher Market Share Than Ethereum (ETH) and Polygon (MATIC)
For Web 3.0 gaming, commonly known as GameFi, BNB Chain, the open blockchain endorsed by Binance, has surpassed Ethereum as the most popular chain.
The blockchain gaming market has been controlled by Ethereum ever since Axie Infinity was introduced on top of its network. However, evidence from the third quarter of 2022 reveals that the BNB Chain has mostly absorbed Ethereum's market share.
The third quarter of the cryptocurrency and DeFi ecosystems was examined by Binance in a report published on Thursday, October 20th, titled "The State of Crypto Q3." The release claims that BSC currently controls the greatest portion of the GameFi market.
According to the survey, the BNB Chain had the most blockchain games built on it in the third quarter and, with a market share of 36.6%, dominated the GameFi industry.
Given that more than 1,000 titles were made available for online browsers, the survey identified action, adventure, and collectibles as the top genres.
The BNB Chain outperformed Ethereum and Polygon in the third quarter of GameFi, holding 20.2% and 11.8% of the market share, respectively. Solana came in fourth with a 6.9% share.
The GameFi sector of the BNB crypto Chain is worth roughly $1.5 billion in terms of market capitalization. With more than 1.9 million players, "Gameta" was the most popular game among users over the previous 30 days.
Binance is anticipated to play a significant part in the GameFi industry's expansion to compete with the $300 billion traditional gaming business, despite the fact that it is still in its early stages of development.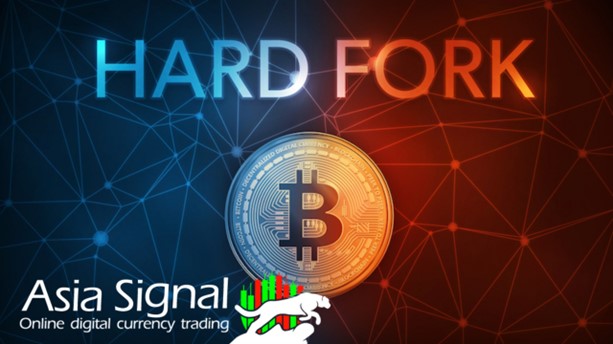 BNB crypto Chain Undergoes Hard Fork as a Fix for $100M Exploit
The BNB Chain had a hard fork as a patch for the exploit that occurred on October 6th and resulted in the platform losing $100 million, according to a GitHub post from the BNB crypto Chain development team.
The network will support the hard fork, and all deposit and withdrawal options on the BNB Chain will be suspended an hour before the scheduled update, according to a post from Binance, the parent company of BNB Chain. Once it is determined that the improved network is stable, operations will resume.
A "temporary urgent fix to alleviate the cross-chain infrastructure between Beacon Chain and Smart Chain," according to BNB Chain, is what the most recent upgrade is described as.
A "hard fork" is a divergence between the oldest and newest versions of a blockchain that results in a difference that cannot be undone.
The blockchain is effectively forked when a new rule is added to the code; one path will use the upgraded blockchain while the other retains the older one. The two versions of the network are then operated separately in order to maintain consensus.
A hard fork is essentially an upgrade meant to enhance a blockchain.
The "Moran" BNB crypto Chain hard fork was scheduled to occur on October 12 at 08:00 UTC at a block height of 22,107,423. The improvements include patching an all-hash check vulnerability and adding a block header to sequence checks to lower error rates.
The hard fork is an attempt to partially restore the cross-chain in order to stop more malicious assaults before developers can find a long-term solution.
Regular users won't be impacted by the fork, but node operators will need to stop their current nodes and install new ones.
On October 6th, BNB Chain's cross-chain bridge operations came to a grinding halt due to a security flaw, which led to the theft of $100 million in cryptocurrency. BNB crypto Chain claims that the exploitation resulted in the creation of "additional BNB" on the BSC Token Hub. On October 7, business was back to normal.
BNB Beacon Chain (BEP2) and BNB Smart Chain experienced a cross-chain compromise on October 6 as a result of a verification process issue (BEP20 or BSC). There are numerous causes for each potential vulnerability that blockchain bridges may experience. As the market develops, experts advise programmers to keep an eye on the BNB crypto Chain's most recent improvements to gauge how well they will work to thwart future attacks.
Hard forks can be very helpful in closing the security gaps that make a network susceptible to attack. Hard forks can also invalidate transactions that an attacker has made as of a certain date.
BNB Chain Re-Activates from Shutdown Following 'Potential Exploit' of $100 Million
On October 6th, the BNB crypto Chain came to a complete stop as a result of a cross-chain bridge vulnerability that allowed hackers to steal $100 million in cryptocurrency. According to a tweet from BNB Chain, network operations have started up again as of October 7 at 06:34 UTC.
On October 6th, BNB Chain stated that services would temporarily be suspended due to "irregular behavior" on the blockchain before stating that the issue was caused by "potential exploits". Following this, the BNB Chain team informed users that all systems were secure and that the potential vulnerability had been looked into.
Following the incident, blockchain security companies SlowMist and PeckShield stated that a vulnerability on the chain had occurred, costing the chain about $500 million. Peckshield claims that the thieves stole 2 million BNB crypto tokens, the native currency of the network, worth roughly $570 million at the time of the crime.
First, BNB Chain revealed that money from the BSC network had been stolen, estimated to be worth between $70 and 80 million. In the aftermath of the incident, about $7 million was frozen.
Between $70M and $80M are the initial estimates for the monies removed from BSC. But a $7 million estimate has already been blocked, thanks to the neighborhood and our internal and external security partners.
The attackers depleted over $260M on the Venus protocol, a decentralized protocol used for lending on the BNB Chain, in two transactions, according to blockchain security company SlowMist. After dispersing the assets over a number of liquidity pools, decentralized exchanges, and lending protocols, the hacker used censorship-resistant blockchains to launder the money.
BNB Halting
The $430M on it cannot be transferred further since the $BNB crypto Chain was halted.
A total of $110 million was removed from the BNB Chain.
Frozen: ~6,5M $USDT
$37.5M was made available to lending pools.
$16.5M in debt was borrowed.
Accessible still are: $83.3M
Samczsun, a researcher at Paradigm, explored the specifics of the most recent vulnerability in a post on Twitter. It seems that the hacker succeeded in persuading the Binance Bridge to distribute 1 million BNB crypto tokens. The hacker used the same technique to transfer 1 million additional BNB tokens to a controlled address once their initial attempt was completed.
Samczsun wrote in the Twitter thread, "In short, there was a problem in the way the Binance Bridge checked proofs which may have allowed attackers to create arbitrary messages. The damage could have been much greater, but fortunately, the attacker merely falsified two communications.
The attacker was quickly prevented from taking the remaining assets off-chain by the rapid freezing of all activity on the BNB Chain. However, BSC kept the remaining $430 million while moving tokens worth about $100 million to other chains like Fantom, Avalanche, and Ethereum.
Later, BNB crypto Chain revealed that between $100 and $110 million had been taken out of the network in a Reddit post.
The creators of BNB Chain confirmed in a Reddit post that all user monies were safe. This was validated by the Venus Protocol for user funds.
According to Chainalysis, hackers have stolen more than $2 billion in cryptocurrency from cross-chain bridges this year alone. The most recent assault increases worry about cross-chain bridge security.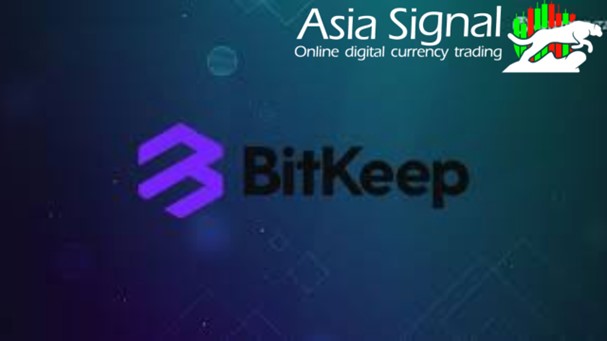 Hacker Steals 4300 BNB crypto from BitKeep Swap, Moves it to Tornado Cash
Particularly this month, the pattern of frequent cyberattacks on blockchain companies is not abating. A Web3 multi-chain wallet called BitKeep Swap is the latest victim of malicious hackers in the cryptocurrency sector.
In the early hours of today, the company disclosed that the BNB crypto Chain had been used to damage its official wallet to the tune of almost $1 million. To prevent new threats to the company's assets, its development team acted right away.
The most recent target of hackers in the cryptocurrency sector is a Web3 multi-chain wallet. 4300 BNB were taken from BitKeep Swap by a hacker and transferred to Tornado Cash. The most recent hacking incident has confirmed that October 2022 will be the month with the highest volume of hacking activity.
In order to "guarantee that there are no further asset security vulnerabilities," the Web3 wallet has subsequently stopped offering its services. The business will also collaborate and communicate with security organizations to find the hackers and get back the stolen goods.
Notably, BitKeep Swap has vowed to repay impacted users for all lost money in full and has urged anyone with information that can help catch the hackers and get their money back to get in touch.
MistTrack, a company that tracks crypto security incidents, reports that Bitkeep Swap perpetrators transferred the stolen 4,300 BNB crypto (about $1.18 million) to the mixer Tornado Cash.
This latest trend supports Chainalysis's earlier claim that October 2022 will be the month with the highest volume of hacking activity. According to the analytics company, almost $718 million worth of cryptocurrency was lost in DeFi protocols as a result of 11 different hacks just this month.
With an anticipated loss of $700 million, March 2022 previously held the record for the greatest hacking month, according to the Chainalysis graph. However, the recent $1 million loss in the BitKeep Swap will considerably advance in October.
The first time this happened was on Coin Edition. A hacker stole 4300 BNB crypto from BitKeep Swap and moved it to Tornado Cash.