Today we heard a lot of news about cryptocurrency mining software. Digital currency mining is basically done with powerful devices known as miners, but is this possible through an Android phone? The answer is yes, but with buts and ifs.
One of the questions that may concern some users is the possibility of extracting digital currency with an Android mobile phone. Digital currency is actually internet money that is not controlled by any person or group.
Some digital currencies such as Bitcoin provide the user with the ability to mine through a system and the Internet. But how practical is digital currency mining? Is it profitable? Stay with the viewer to learn more about this issue. We suggest that you read this article about cryptocurrency mining software before you try to extract currency through your Android phone.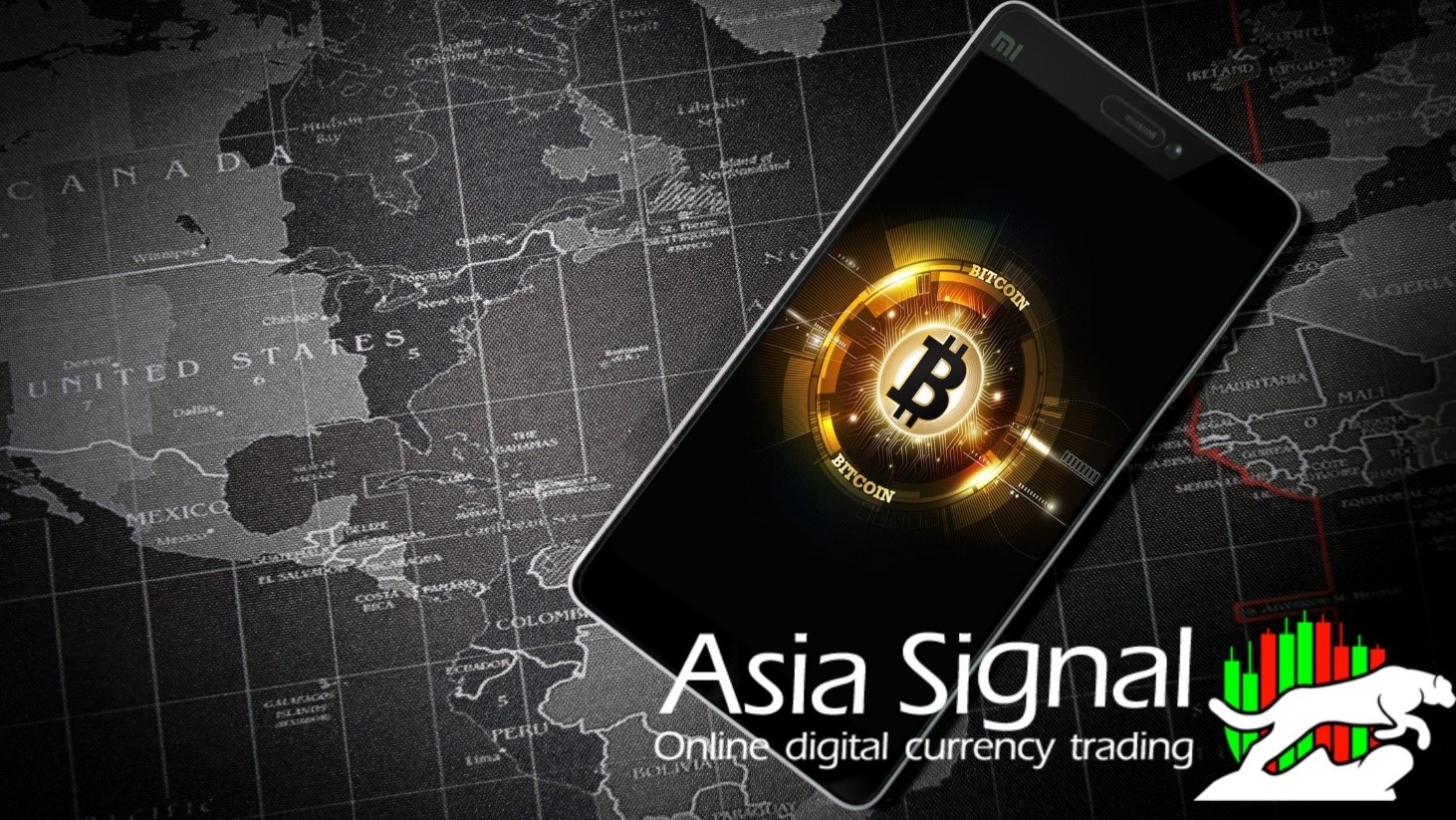 How cryptocurrency mining works
What does cryptocurrency mining mean?
Cryptocurrency mining is actually a process in which a system participates in the development of the network. The device must solve mathematical equations to develop the blockchain. Obviously, a device that has more power has more chances to solve equations, and as a result, it is more profitable. Generally, people use devices called miners for this work, and even powerful personal computers are not so suitable for this work.
The answer is yes. But nowadays even laptops are not suitable for mining despite the presence of CPU and GPU, mobile phones definitely do not have the necessary ability to achieve an economic benefit.
Is it possible to mine cryptocurrency with phone?
Mobile phones don't have enough processing power, so you might damage your phone by doing this. By joining any application, you are only providing your processing power to a mining pool and if we want to say it personally, you are working for them for free.
But is there a way to earn real money? The answer is yes again. Under two conditions: Either you should choose an application that can multiply your mining speed by adding people to your sub-category, which obviously people who have strong social relationships can do this. Or to join pools by paying additional fees and extract digital currency with high power. Follow along with the introduction of several platforms to see how the situation is.
Chicken Fast
Chicken Fast is actually a Bitcoin mining cloud. However, it also supports other coins such as Ethereum and Bitcoin Cash. This team uses a special algorithm that uses computer power to profitably my cryptocurrencies. For example, by investing $1,000, you will get $4 per day and $2,440 after one year. Also, the deposit will be returned to you.
Attributes:
Selection through artificial intelligence from among the most profitable algorithms
Smooth and stripped mining process and one of the easiest in the market
unique design
Mining with a user-friendly environment
Digital currencies: Bitcoin, Ethereum, Bitcoin Cash
Support: Android, iPad and iPhone phones
Minimum investment $250
Minimum amount of coins to be able to mine: 0.01 coins
Payment: Daily
Advantages:
Friendly and updated mining environment and design which is so easy to use
Signing the contract and guaranteeing the return of money after the end of the contract
Proper support of the website from the customer
Disadvantages:
The minimum contract period is one year
In case of withdrawal, it will be deposited
StormGain
StormGain is a cryptocurrency mining software that gives you profit through investment. The dashboard is designed with a user-friendly layout that shows your assets at a glance. It also has charts to track trends and price movements.
However, this platform also provides free digital currency mining to the user, which is not usually economical. Usually, on various sites, you are suggested to enter StormGain app through their link, which actually intends to deposit the profit from the introduction into your account.
Attributes:
Extraction of digital currencies
Support: Android, iOS and web
Withdrawal can be made upon reaching the minimum amount of $50
Advantages:
No fee
Support for mining all types of digital currency
AA Miner
If you are looking for a suitable mining program for business, this application is one of the best available options. This application supports more than 50 digital currencies such as Bitcoin, Litecoin and Dash and many other popular digital currencies.
Pocket Miner
Pocket Miner is another cryptocurrency mining software that works on Android smartphones. If you do not intend to switch between digital currencies, the Pocket Miner application is one of the best choices for you. This application only supports Litecoin on LitecoinPool servers. This program also has features such as increasing or decreasing the number of trade processors, selecting the closest server to the user, and automatically starting and stopping when charging the phone.
Droid Miner
With the DroidMiner program, you can mine any digital currency that is based on the sha-256 algorithm. The price of this program is only $0.99 and the number of times it has been downloaded so far has been more than 10,000 times. However, there are not many positive comments about it from the users. In fact, the average score given by users to this program is only 3 stars.
According to these comments, the rate of hash miners using the installation of this program for hardware such as a tablet, which is more powerful than a mobile phone, is only about one megabyte per second. Meanwhile, to reach this very low hash rate, a lot of energy is needed, which is provided through the battery of the hardware (phone or tablet). So, if you install this program on your smart phone or tablet, you should not be surprised that the battery drains quickly with this mining application.
Slush Pool
Slush Pool is in the category of the best Bitcoin and digital currency mining apps for phones. You can mine Bitcoin using Slush Pool. You can also ensure where the mined coins are stored and whether they are divided equally between people.
One of the advantages of Slush Pool is the ease of mining bitcoins with your phone. Also, strong and responsive support is another advantage of this program. But on the other hand, this app does not support many coins and is only suitable for mining bitcoins with your phone. Also, the fee of this program for extraction is 2%, which is slightly higher than the standard and is considered a large amount.
CryptoTab
CryptoTab is not an application for mining digital currency with your smartphone, but a browser! This browser works like the best free bitcoin app for Android and will bring you huge profits. It is enough to go to the Internet and do your normal work. Search, read articles, even watch movies on Netflix or have fun on YouTube; All the while, CryptoTab is mining Bitcoins for you!
Also, this browser is considered a bitcoin mining program for iPhone smartphone. Because there is also an iPhone version of this browser. So, if you plan to surf the internet and earn money using the Bitcoin mining app for iPhone, don't miss CryptoTab mining browser.
Digital currency mining techniques with mobile
For users who are looking to mine digital currency with their phone, we have to explain different methods of operation for this mining technique. Keep in mind that free cryptocurrency mining with a phone, if it is done with the goal of making money and achieving a minimum income, it must be planned. Otherwise, this mining method will become a hobby and practically no income will be generated from it.
It is also necessary to remind you that the income from the mining of digital currency with the phone must be calculated in net form. This means that in the end, the net income is obtained by subtracting the amount of expenses from the final income. Believe it or not, currently the net income of digital currency mining with mobile is negative for many users and this group of loved ones are in a vicious circle looking for profit from this market.
Costs such as internet costs and even phone depreciation costs are sometimes tens of times the income of users from this method of making money from the cryptocurrency market, but they do not want to accept this fact. Also, make sure to read Asiasignal's other articles too.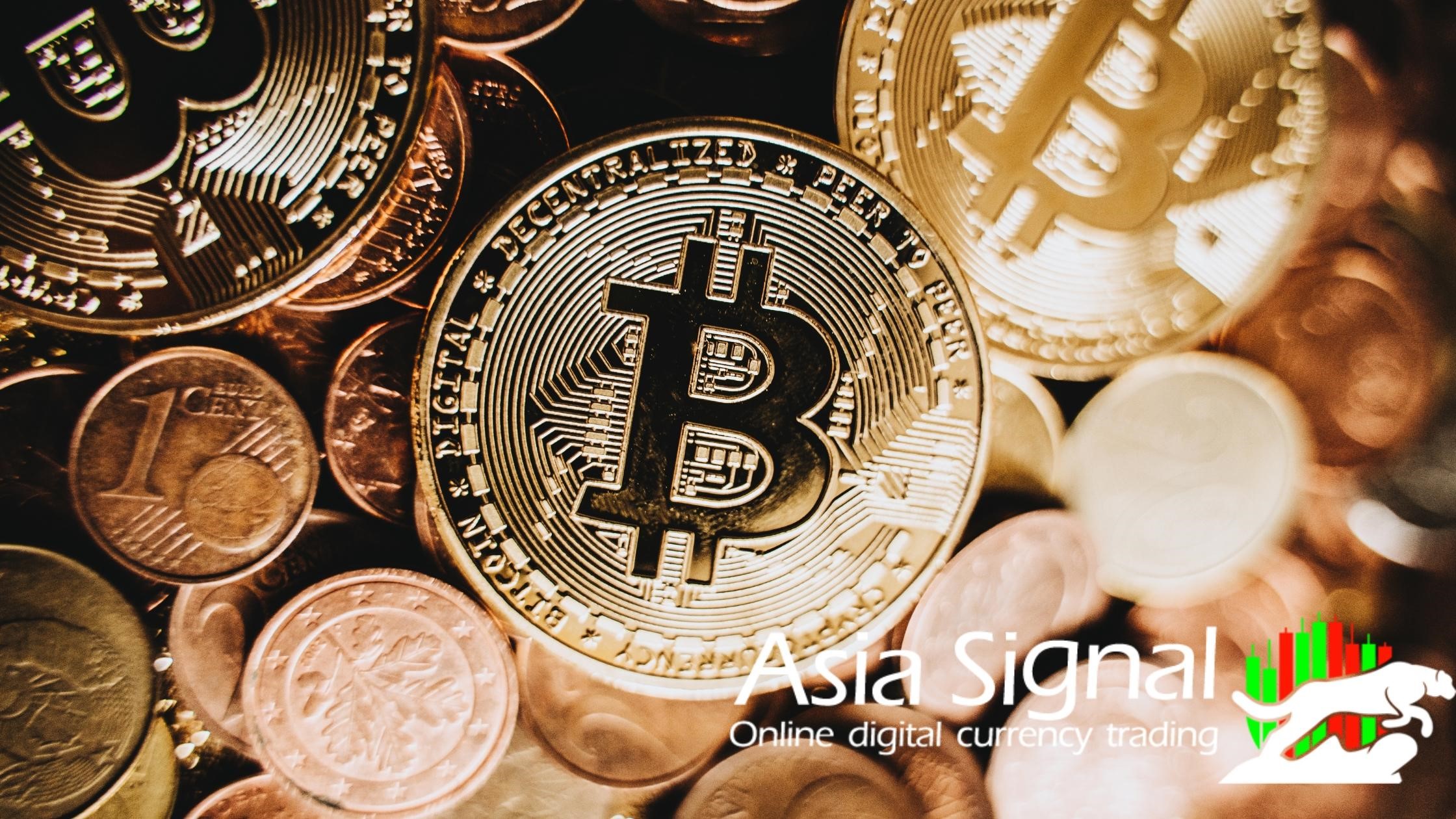 Crypto mining
Which phones are suitable for mining digital currencies?
Along with introducing the best digital currency for mobile mining, it is necessary to have information about the best phone for mining. Mining of digital currencies using smartphones is directly related to the hash rate and GPU of that phone. The hash rate, which is defined as the output of the hash function, indicates how well that mobile phone can solve complex mining problems without facing any problem.
For example, on phones that use the NVIDIA GTX 1080 Ti GPU, the user will be able to earn $0.01615 per month from 980 million hashes per second; So, the higher the hash rate, the more you will earn. Huawei Mate 9 and Samsung Galaxy Note 8 are among the most powerful Android phones that can be used for cryptocurrency mining.
The cost of mining using the digital currency mining program for mobile
The first cost of mining using a cryptocurrency mining program for mobile is the damage that will be done to your mobile phone or tablet in the future because the mining operation requires a lot of energy and this energy is provided by hardware resources such as batteries and...
On the other hand, the amount of digital currency that is mined is so small that it cannot even be equal to the price of a mobile phone, let alone be profitable. The next important issue is the purchase of internet packages, which may cost a person a lot. This is while the used device needs to be charged through electricity frequently.
With these words, we can clearly say that mining digital currency with a mobile phone is not a profitable business. In fact, no matter how much the computing power of mobile phones or tablets increases, it does not reach the level of expensive mining equipment and does not have their efficiency. Meanwhile, many of these programs, with the promise of mining digital currency, seek other goals, including accessing people's wallets and deceiving them.
How to Earn Bitcoin on Android
Android mining
Mining encryption on Android is not that easy. Bitcoin's popularity continues to grow exponentially and is now very attractive to crypto miners.
Each bitcoin has a cryptographically generated 64-bit address and a private and public key, which miners generate. However, the currency limit of bitcoin is 21 million in fixed code, and it will take a few months for an Android phone to generate a tiny fraction of bitcoin.
Cryptocurrency mining pool
These are server-hosted mining pools that all contribute to the computing resources used to interrupt transactions. If a pool succeeds in cracking a transfer cipher, each member receives their share based on the amount of computer capacity they contributed.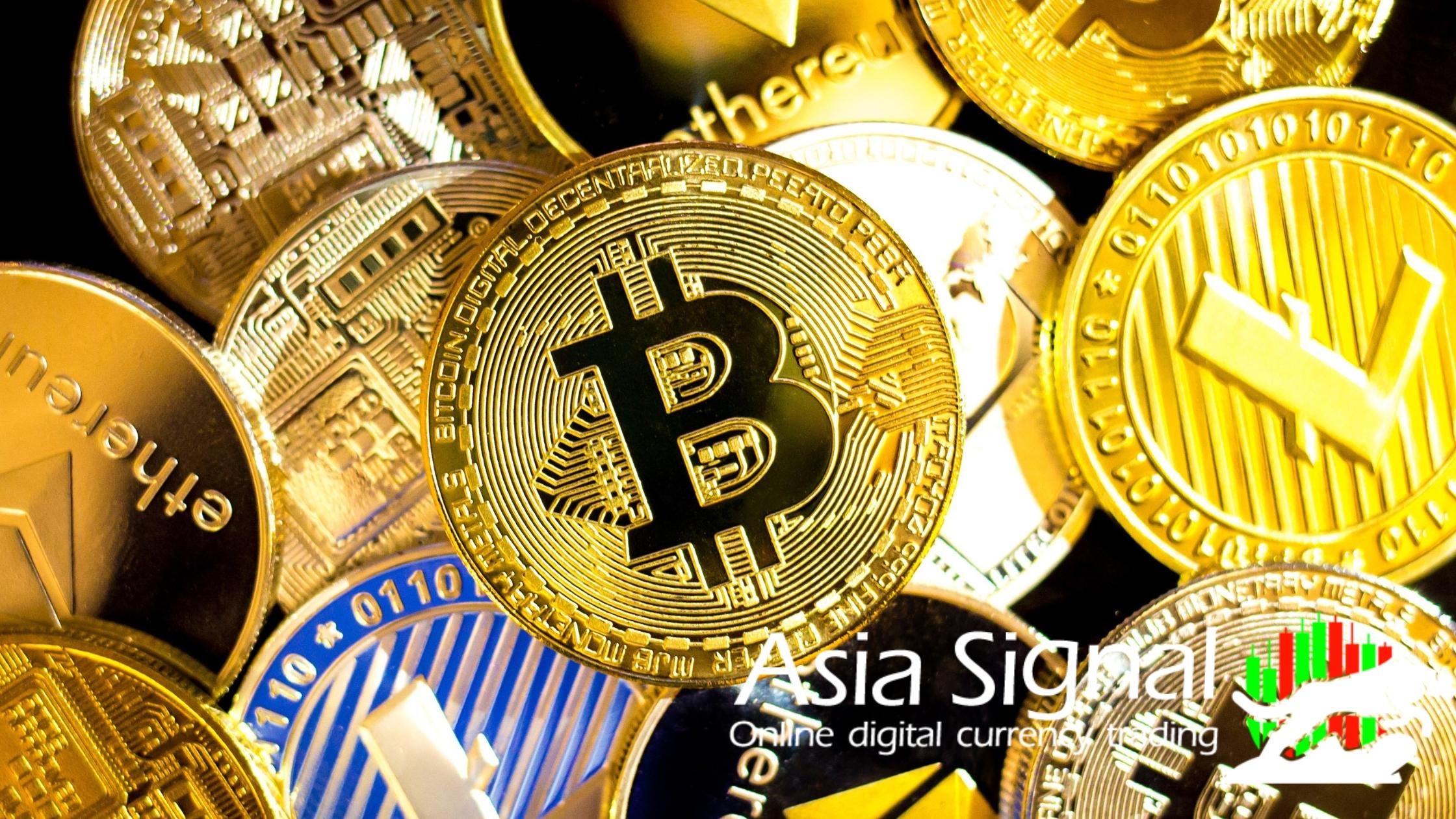 Mining digital currency
Conclusion
Cryptocurrency mining has become one of the most important and debatable topics in recent years. Many miners are looking for a way to mine more easily and maximize capacity without using powerful and expensive equipment. In the meantime, phone application developers have started creating programs for mining using smartphones so that there is no need for large investments.
If you are a trader or a beginner in cryptocurrency mining, Asiasignal's VIP channel is a remarkable option for you. Buy Asiasignal's premium account of trading view and be informed about signals all the time.