In this short and awesome article, we will learn about crypto gaming, top gaming cryptocurrencies and a review of Crypto Blades game. Read this fascinating article of Asiasignal and don't forget to share the link of it with others.
What is crypto gaming?
Blockchain gaming, also known as crypto gaming, NFT games, and play -to-earn games, allow you to earn while enjoying the game. These types of games, which are available online, have gained a good position all over the world today. With the help of crypto games, whether they are free or paid, you can collect NFT or non-fungible tokens that are specific to the same game and use it to make in-game purchases in the future.
If we want to look a little more closely at this type of game, it can be compared to Metaverse. In fact, the crypto game creates a virtual reality for you. In blockchain-based games, the first step is to design your player avatar. In this way, if the games are free, the part or all the features that can be used to create an avatar will be enabled. But if the game is paid, you may need to pay a token at the start of the game, which is possible by connecting to your digital wallet. We will explain more about the two categories of free and non-free crypto games in the rest of this article.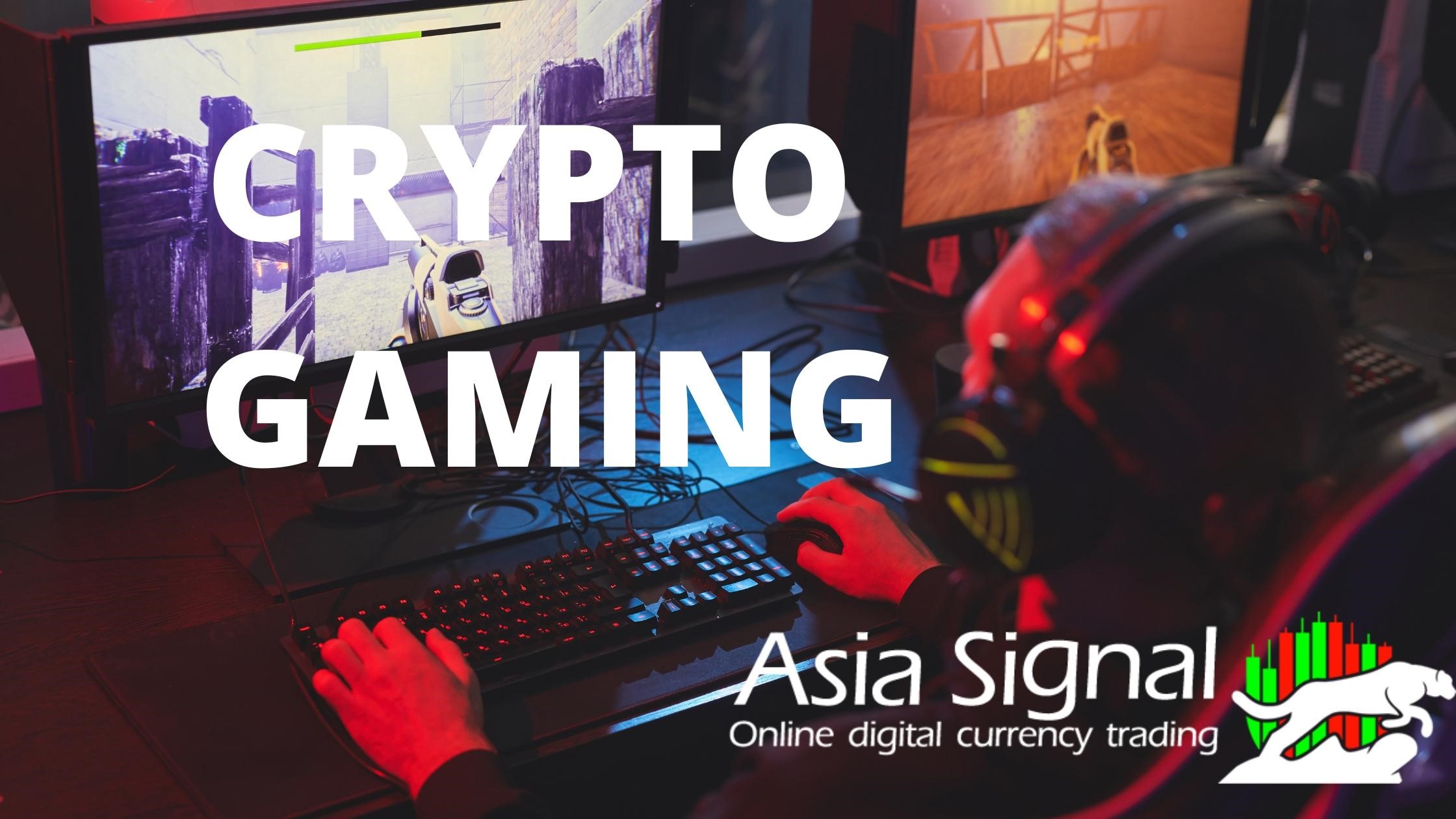 Crypto Gaming
History of the crypto game
It is not bad to know a little about the history of crypto games. The first NFT-based game to be officially released to the public was Cryptokitties in November 2017. Ethereum was the main currency of this game and the way to do it was to kill different generations of pets to create different genetic mutations. Of course, after some time, various other games were introduced, which gradually reduced the fans of old games. But it was from 2021 that crypto gaming gained significant fans and officially became one of the most important revenue-generating sub-branches.
Top gaming cryptocurrency 2022
According to the famous blogger of digital currencies, Lark Davis, in the future, large gaming studios will be created in this area, and accordingly, large games will soon enter this market. This is why the term Crypto Gaming is so popular in the industry. There are about 15 digital currencies that are active in the gaming industry, and in this article, we will introduce the top digital currencies in this industry.
1. MobileGo gaming cryptocurrency
MobileGo is an Ethereum-based ERC-20 token that was created by Game Credit to enable people to experience e-sports. Using this type of game, many decentralized matches and tournaments can be launched for many people around the world.
This gaming cryptocurrency is basically a separate token that is connected to the block chains of Ethereum and waves, which in the block chains, smart contracts of Ethereum guarantee that the prize is not cheated in any way.
2. Enjin Coin gaming cryptocurrency
Engin Coin gaming cryptocurrency has been active in the game industry and this currency has been in operation since 2009. But recently, this company has presented its token, which is based on Ethereum, and its name is Engine Coin. Currently, Engine digital currency has millions of users and 250,000 game groups that use this currency for their platforms.
3. Dream Team digital currency
Dream Team digital currency is the first gaming and electronic sports recruitment and management platform launched by experienced gamers. Dream Team digital currency allows gamers to manage and earn money through their sports team. Another advantage that can be expressed for this digital currency is that players, coaches, and tournaments can be easily found in this way.
4. Axs Infinity gaming cryptocurrency
Axs Infinity gaming cryptocurrency platform (AXS) is a digital currency active in the field of gaming, which is based on the Ethereum blockchain. The token of this digital currency complies with the ERC20 standard. The initial idea of this digital currency was launched for the first time in Vietnam. At the beginning of this project, it was launched under the name of SKY Mavis, and then officially started its activity in 2020.
The characters of the game in the environment of this system called Oxy are immutable NFT tokens that are under the control of players who keep these tokens in their wallets and send them to other Ethereum addresses in order to use them with other players exchange information.
There are various items in this area that use the ERC-721 and ERC-20 tokenization standard so that you can buy in-game SLP. SLP is a token based on the ERC-20 standard that can be traded on Binance and other reputable exchanges. Of course, it goes without saying that digital currency has a high price and therefore has a high fee. In this regard, there is a special chain in Ethereum called Ronin, which is exclusively designed for the Axie Infinity game.

How to start crypto gaming?
How do NFTs in these games make money?
The amount of income you can earn from Play to Earn games depends on the demand of the game and the type of game. Your income is earned from other gamers; Because it is the players who determine the value of the NFTs or cryptocurrencies earned in the game.
For example, Binance Exchange offers boxes called NFT Mystery Box, which are varied in terms of rarity. These boxes contain collections that work with NFT games. Once you get these boxes, you can sell them.
How to start crypto gaming and investing in cryptocurrency?
Build a wallet: We need a wallet to store the gaming cryptocurrency and NFTs and send in-game transactions. This voltage should match the blockchain network on which the game is implemented. For example, Metamask supports games that are on Ethereum, Binance Smart China and Polygon networks.
Purchase required items: All Gamefi games are free to download; But many of them require users to purchase items such as characters, native tokens, etc. to start the game. That's why you should have a wallet ready; For example, the game CryptoBlades requires players to download the Metamask wallet, buy BNB coins, and use it to buy the game's native token, SKILL.
A brief overview of the game Crypto Blades
The first thing you need to know about this game is that Crypto Blades is an online game. And it can be run on any browser. Crypto Blades game is one of the games based on blockchain. This game is implemented on the Binance blockchain. And as you know, the unique feature of the blockchain network is its decentralization.
As a result, Crypto Blades is a special game that is a combination of a traditional game and modern finance based on a decentralized system.
The native and exclusive token of this game is SKILL. And for example, this token in the game can be used to acquire characters with more capabilities and make weapons with different abilities. If you are even a beginner gamer, you know that in games, the more powerful tools you have, such as weapons, the more chances you have to win. Also, the condition of making money in this game is to win battles with other players. Which is paid to players with SKILL tokens as a bonus when they win.
Within Crypto Blades there is an NFT market where players can sell their crafted characters or weapons. And in this way also generates income.
In Crypto Blades game, every player can earn money through skill tokens (SKILL TOKEMS) and experience points. A skill token must be earned by participating in a two-player battle and defeating your opponent. The amount of reward that is given to each person in the form of skill tokens depends on the strength of the defeated opponent. That is, the greater the strength of the defeated person; The winner gets more skill tokens as a reward.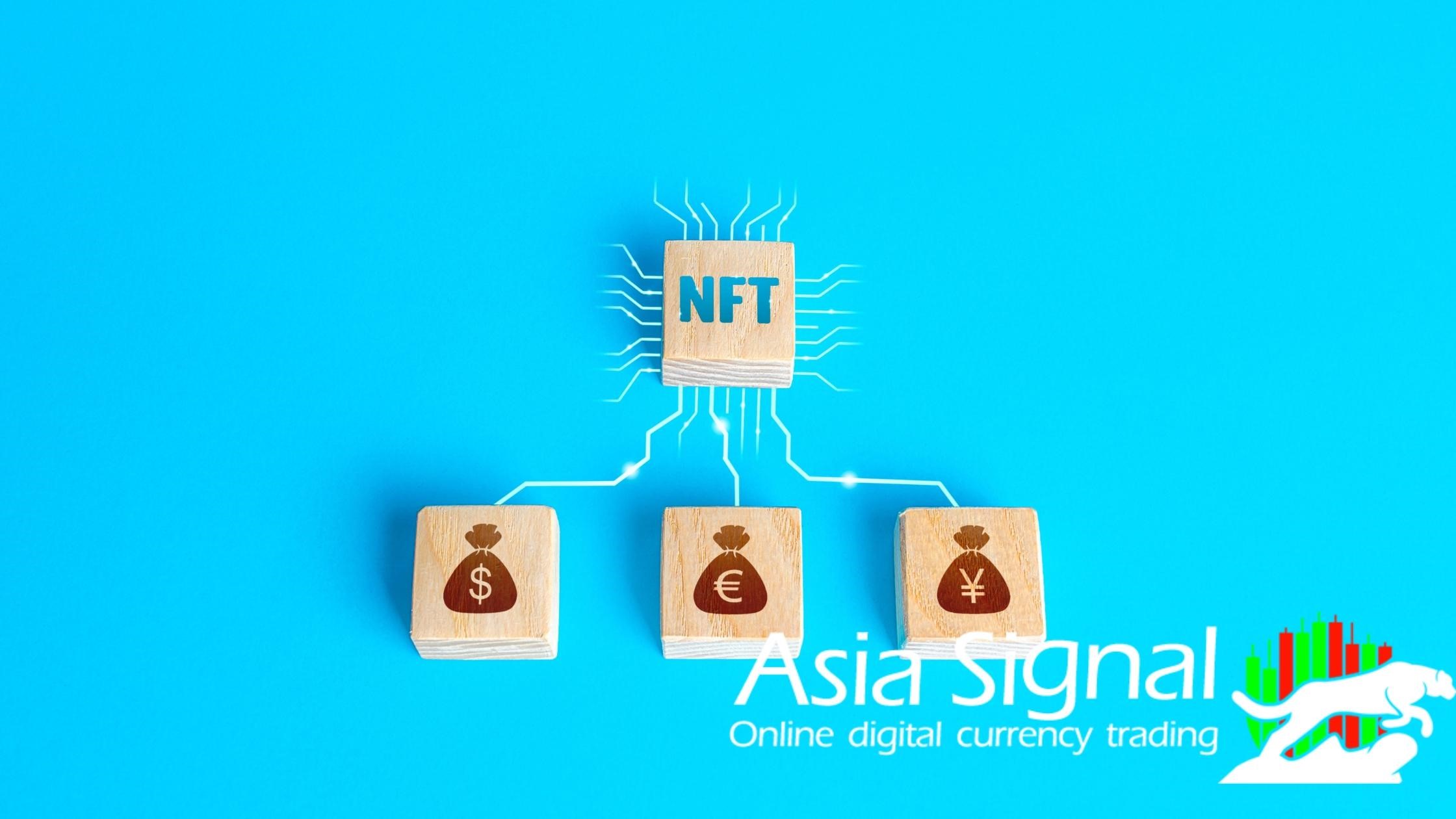 Crypto games
Conclusion:
Currently, there are many gaming cryptocurrency platforms that are being developed. Of course, it should be noted that this development process will continue and will be improved by blockchain and other digital currencies. In addition, it should be kept in mind that there is enough space for the release of several games in the digital currency market, because gamers can profit and earn money from this.
Now we have a special offer for people who work with signals. Asiasignal's VIP channel is here for you and it can collect the most powerful signals for you in a few seconds. Buy Asiasignal's premium indicator because we know you will enjoy every second of using it.