YooShi token is considered a decentralized finance (or DeFi) play-to-earn (P2E) non-fungible token (NFT)-based gaming ecosystem on the well-known Binance Smart Chain. As a memecoin, it has since grown into a metaverse-focused cryptocurrency with NFT capabilities. As the first initial DEX platform on Binance Smart Chain for NFT-based gaming applications, YooShi has earned a spot in Binance's Most Valuable Builder II program, a program that examines hundreds of BSC NFT ideas and chooses the most fascinating ones.
Why is the name of the token YooShi?
As a reference to the beloved green character from the Super Mario video game series, YooShi is a pun on "Yoshi." The project's meme inspiration and early beginnings are highlighted in this original tale.
YooShi token, on the other hand, is showing signs of being more than simply a joke currency. The YooShi metaverse project aims to include a fully functional game launchpad, a well-established game development system, and its unique play-to-learn game with NFT integration.
Early in November, YooShi's 30-day performance was the best it's ever been since it launched in January of this year. Shiba Inu (SHIB) and Dogecoin (DOGE), two others famous memecoins, have broken into the top ten cryptocurrencies by market cap, and YooShi's price is following them.
How does it work?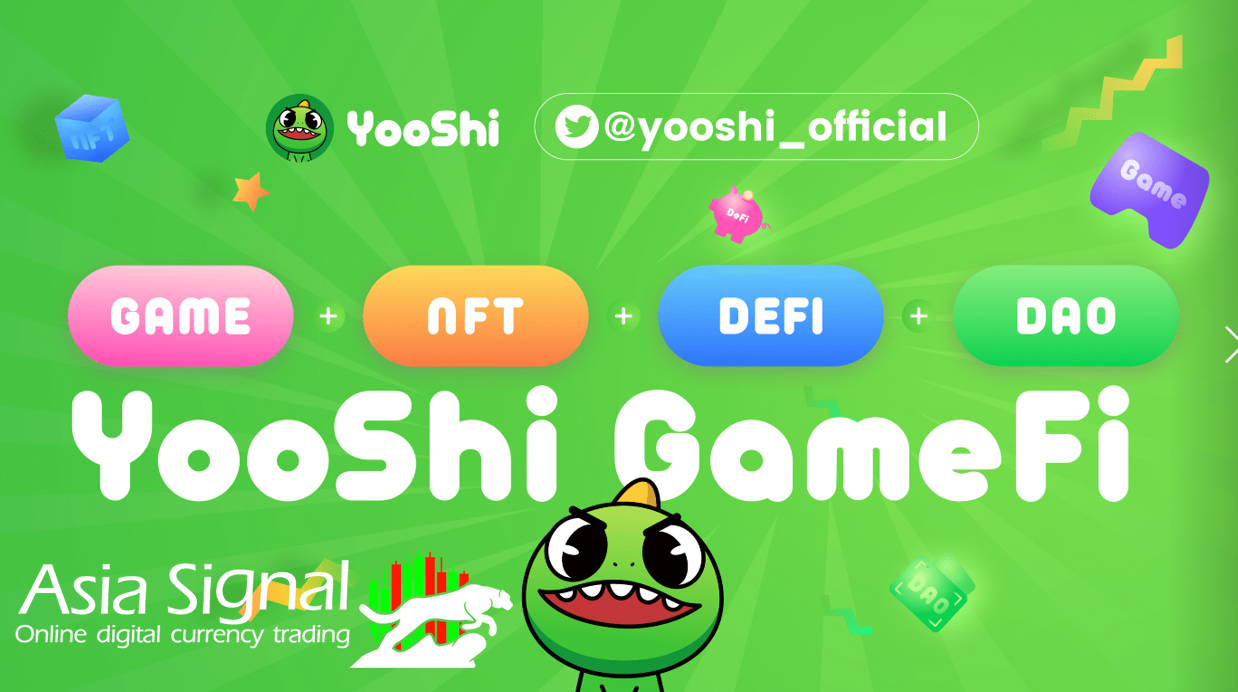 Rising Memecoin
Its native memecoin, YOOSHI, controls the YooShi ecosystem's features and capabilities. Play-to-earn qualities have been incorporated into YooShi's metaverse, allowing players to both have fun and make money.
It is possible to break down the YooShi platform's key functionalities into three main categories:
YooShi GamePad
Preselling NFTs (Non-Fungible Tokens) on the YooShi GamePad helps game developers earn money to fund their games by pre-selling unique in-game assets in the form of NFTs.
YooShi Labs
For individuals who want to make their own games, YooShi Labs is a place where they may get the help and resources, they need to make their dreams a reality.
P2E Guild Alliance (P2EGA)
The P2E Guild Alliance (P2EGA) is YooShi's play-to-earn game program. P2E mechanics will be used in YooShi's game, letting players have fun and get real value from their gaming experience.
A Dedicated NFT marketplace is available on the platform of YooShi's token for NFTs. YOOSHI token holders receive 4% of all platform transaction fees when using YooShi's auto-farming method, for example. Holders of YooShi tokens can also use their NFTs for yield farming through an NFT yield farming scheme.
As stated in the roadmap, YooShi plans to further improve its metaverse, as well as the platform as a whole.
What is it about YooShi token that sets it apart from the rest?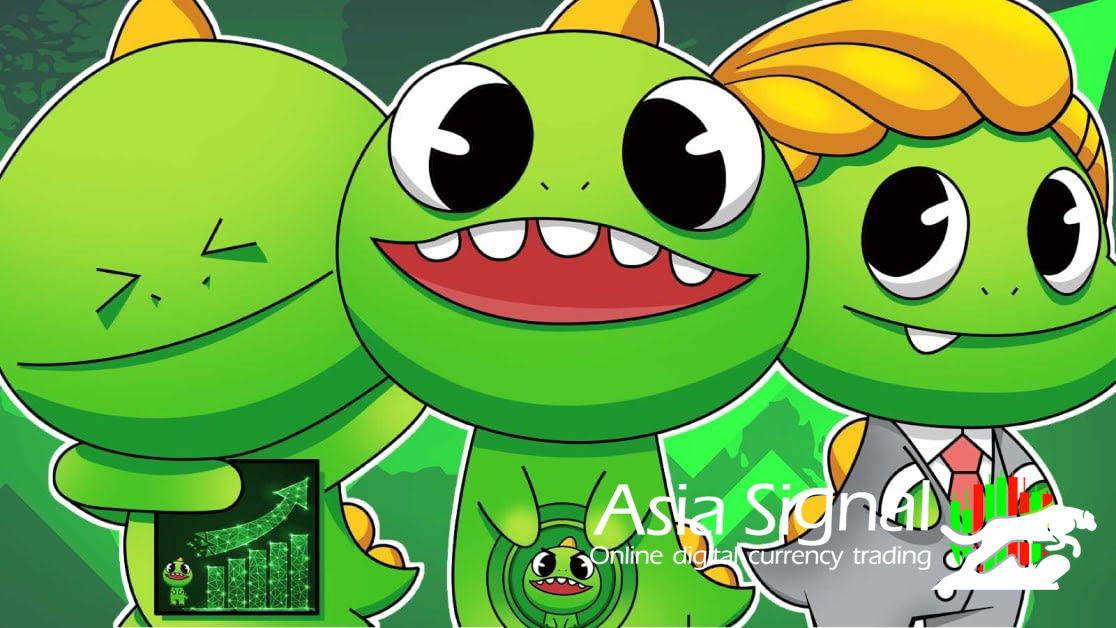 Many buy it for fun
YooShi GamePad, a gaming IDO platform on the Binance Smart Chain, allows developers to raise money by selling NFT-based in-game assets. Web 3.0 game incubator YooShi Labs simplifies the entire process of creating a blockchain-based game from start to finish.
Additionally, YooShi's marketplace has a wide variety of NFTs for sale. YooShi now has a plethora of yield farms in operation, with delicious APY offerings for its participants.
Everybody can find anything to their liking on the YooShi platform. DeFi yield farming services are available to investors, while YooShi's P2E game is available for players to play and earn. Using the YooShi controller and Labs, NFT enthusiasts can sell and buy their assets on the YooShi token NFT marketplace.
Since all of YooShi's supply is seeded as liquidity, there are no pre-sale or allocation tokens needed for YooShi. It also has a whale-proof system, ensuring no wallet holds more than 1 percent of the token supply and capping the maximum token transaction to 5 trillion tokens. This strategy provides a safety net against whale manipulation.
The value and depth of memecoins are rarely seen in this form. DeFi offers, and metaverse ambitions from YooShi tokens are bucking the trend of this type of gaming experience.
The Memecoins rise in 2021
Memecoins, despite their origins as pranks, have become hugely popular and have made huge gains over the years. As a result of this lack of worth, some experts have labeled them as "shitcoins." memecoins are based on jokes, puns, or satire from the internet, and this is why they're popular. In most cases, the sole objective of memecoins is to be a viral meme. This, however, hasn't slowed the price appreciation of this class of cryptocurrency.
If a memecoin can generate a lot of buzz about it, then its value is likely to be high. In June 2021, billionaire celebrity Elon Musk started tweeting about the meme Dogecoin favorably. The self-proclaimed Dogefather was now promoting a coin that started out as a prank on Bitcoin. To get Dogecoin's price rising, this was all it took.
As the demand for memecoins and the communities that emerge around them grows, there are already hundreds of memecoins distributed around the cryptosphere. Dogecoin and Shiba Inu are two memecoins investors eager to watch become the next Dogecoin or Shiba.
The current price
YooShi token current price is $0.000000978750, with a trading volume of $2,002,774 during the last 24 hours. Since yesterday, the price of YooShi token has fallen by 6.1%. To put it another way, there are at least 1 quadrillion of them in circulation. PancakeSwap (v2) is presently the most popular place to buy or sell YooShi.
Final Thoughts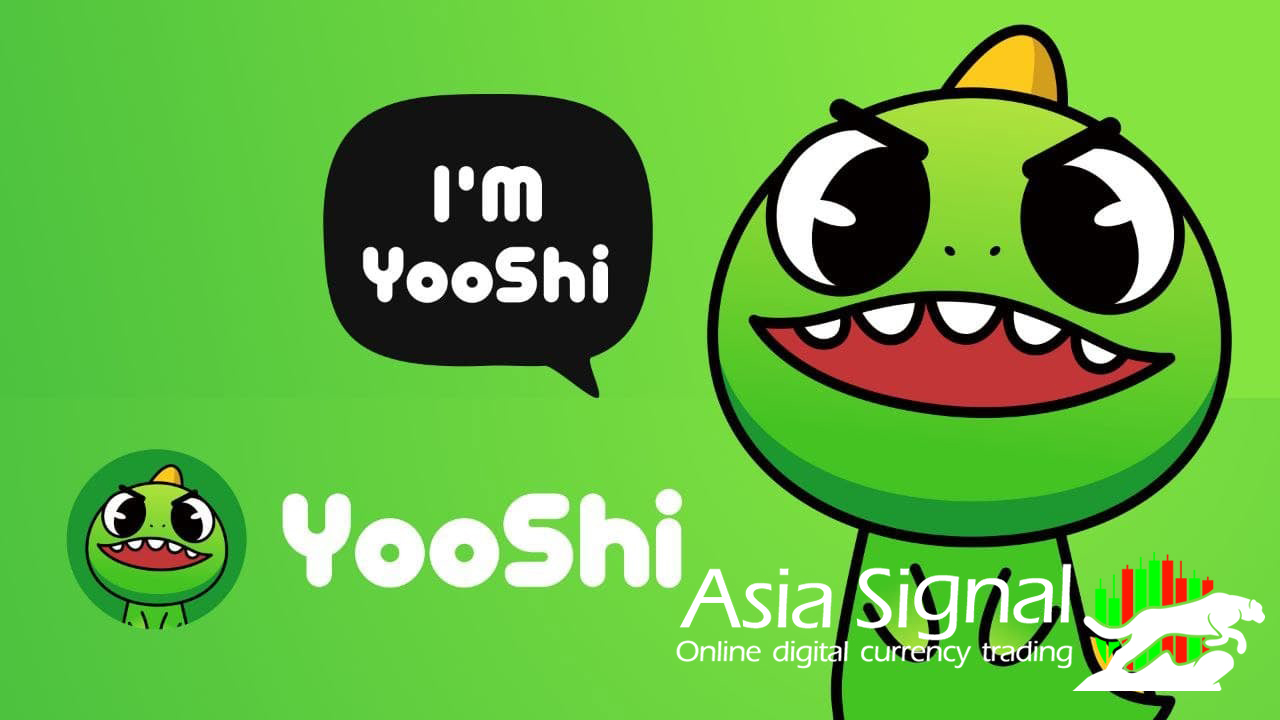 Based on a character from Super Mario
Two of the most popular memecoins, Shiba Inu and Dogecoin, are both based on dogs. Over the course of their existence, these coins have increased in value by more than 1,000 percent, totaling over $10 billion. Currently, there are more than 130 memecoins in circulation, all of which were established for the sole aim of entertaining investors.
To be a part of the joke, memecoins are sought and collected by those who wish to participate. However, with the rise in popularity of memecoins, this mindset is shifting. Memecoins are now being viewed as a legitimate investment vehicle because of their growing popularity.
Memecoins have a terrible reputation among expert crypto traders and crypto haters alike because of their lack of purpose and value. In their view, mememcoins are short-lived cryptos that will eventually lose value. Whether or whether this is the case, we'll have to wait and see.
But YooShi wants to reshape memecoin culture. YooShi token sets itself apart from other memecoins by developing a robust ecosystem incorporating NFTs, gaming, yield farming, and more. YooShi's memecoin-focused ecosystem provides value and benefit to all of its participants through its different offers. Memecoins may be re-examined in a new light thanks to this novel technique. If you are looking for cryptocurrency signals of this token and many other tokens, we can provide you with the best crypto signals that are guaranteed and profitable.